National Natural Landmarks by state
West Virginia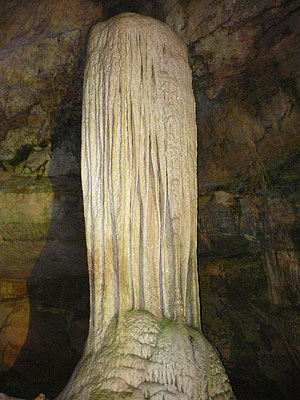 Fourteen National Natural Landmark sites are located entirely within the state of West Virginia. One site, Cranesville Swamp Nature Sanctuary, while located mostly within the state, also extends into Maryland. Natural features represented include the largest cave system in West Virginia, a high altitude balsam fir swamp at its southernmost extension, and one of the largest intermountain karst areas in the country. Thirteen sites received the NNL designation within a ten-year period from 1965 to 1974. Ice Mountain is the most recent addition to the Natural Landmarks Registry, receiving NNL status in 2012. Sites are owned by a variety of landowners including U.S. Fish and Wildlife Service, U.S. Forest Service, West Virginia Division of Natural Resources and private individuals.
Below is a map of sites in West Virginia.
National Natural Landmark sites are located in the following counties: Greenbrier, Hampshire, Monroe, Pendleton, Pocahontas, Preston, Randolph, and Tucker.
← Back to listing of all states and territories.
---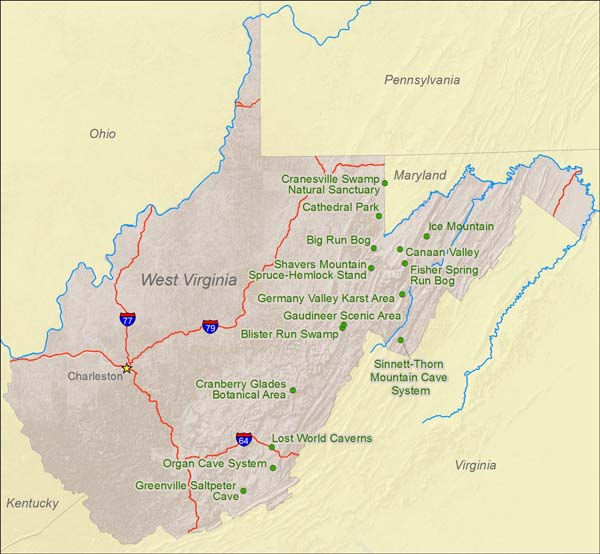 Please remember, National Natural Landmarks (NNLs) are not national parks. NNL status does not indicate public ownership, and many sites are not open for visitation.