National Natural Landmarks by state
Vermont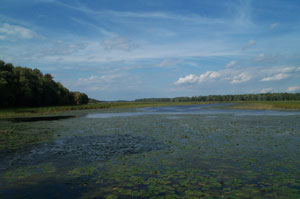 There are 12 sites designated as National Natural Landmarks located entirely or partially within the state of Vermont. Natural features represented include some of the largest and most pristine freshwater marshes in New England, and the oldest known occurrence in the world of a biologically diverse fossil reef. Designated sites range from the virgin red spruce-balsam fir forest, alpine tundra and rare arctic flora of Vermont's highest peak; to the state's deepest lake, one of the most significant and scenic examples of glacial erosion in the northeast. This latter site, Lake Willoughby Natural Area was the first site in Vermont to be designated a NNL in 1967, and Chazy Fossil Reef was the most recent designation in 2009. The 12 sites range in size from just over 10 acres to nearly 4,000 acres and are owned by a variety of landowners including the Vermont Agency of Natural Resources, The Nature Conservancy, Middlebury College, University of Vermont, municipalities, and other private conservation organizations and individuals.
Below is a map of sites in Vermont.
National Natural Landmark sites are located in the following counties: Addison, Bennington, Chittenden, Franklin, Grand Isle, Lamoille, Orleans, Rutland, and Washington.
← Back to listing of all states and territories.
---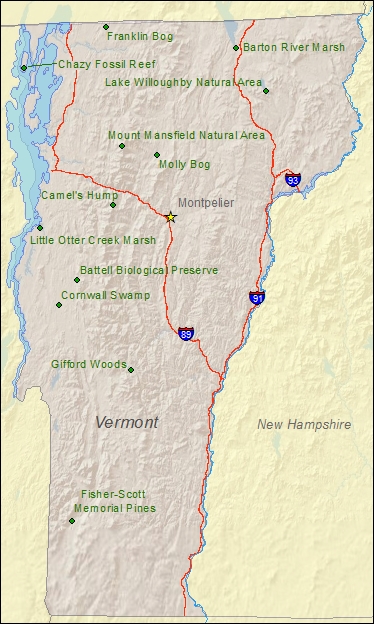 Please remember, National Natural Landmarks (NNLs) are not national parks. NNL status does not indicate public ownership, and many sites are not open for visitation.