National Natural Landmarks by state
Virginia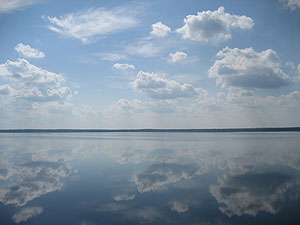 There are 10 National Natural Landmark sites located within the Commonweath of Virginia. Natural features represented include one of the best examples of a tulip poplar-oak virgin upland forest in the country, an outstanding example of a "cove" hardwood forest, and an extensive barrier island lagoon system serving as valuable refuge for migratory birds, waterfowl, and colonial nesting birds. All 10 sites received the NNL designation from 1965 to 1987. Sites range in size from 19 acres to over 45,000 acres and are owned by a variety of landowners including U.S. Fish and Wildlife Service, U.S. Forest Service, Virginia Department of Conservation and Recreation and private individuals.
Below is a map of sites in Virginia.
National Natural Landmark sites are located in the following counties: Accomack, Augusta, Bath, King George, Northampton, Orange, Page, Rockbridge, Suffolk, Sussex, and Virginia Beach.
← Back to listing of all states and territories.
---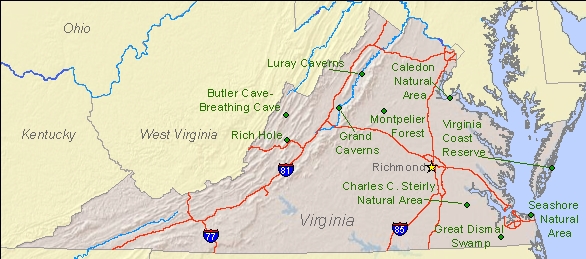 Please remember, National Natural Landmarks (NNLs) are not national parks. NNL status does not indicate public ownership, and many sites are not open for visitation.