National Natural Landmarks by state
Oregon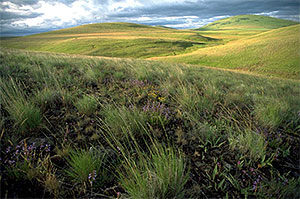 There are 11 National Natural Landmark sites located within the state of Oregon. Natural features represented include the largest Pleistocene volcano east of the Cascade Range, badlands containing over 30 mammalian families of fossils, to the largest remaining native unplowed example of bottomland interior valley grassland in the North Pacific Border biophysiographic province. Sites range in size from 160 acres to nearly 17,400 acres. Seven of the OR sites were designated over the course of two decades from 1966 to 1987, two sites were added in 2011, one site added in 2013, and Mount Howard-East Peak is the most recent OR NNL, designated in June 2016. Of the 11 Oregon NNLs one is owned by the National Park Service and the remaining sites are owned by the U.S. Forest Service, Bureau of Land Management, U.S. Fish and Wildlife Service, The Nature Conservancy, and private individuals.
Below is a map of sites in Oregon.
National Natural Landmark sites are located in the following counties: Benton, Deschutes, Grant, Jackson, Jefferson, Lake, Multnomah, Wallowa, and Wasco.
← Back to listing of all states and territories.
---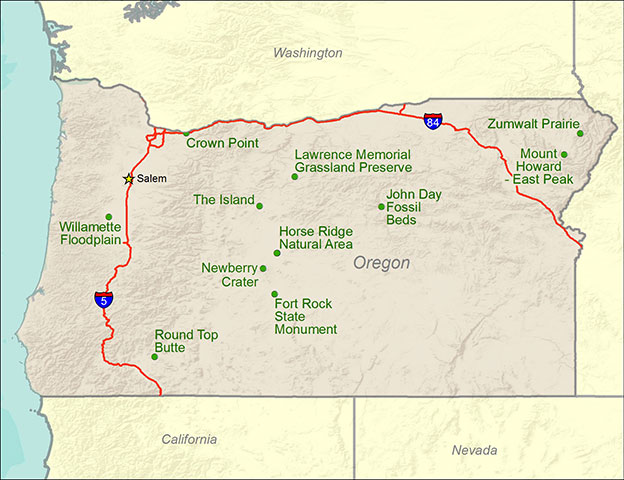 Please remember, National Natural Landmarks (NNLs) are not national parks. NNL status does not indicate public ownership, and many sites are not open for visitation.