National Natural Landmarks by state
New Mexico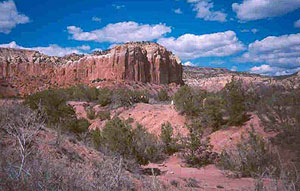 Ghost Ranch
, a National Natural Landmark in New Mexico.
There are 12 sites designated as National Natural Landmarks within the state of New Mexico. Natural features represented include one of the largest calderas in the world, an outstanding example of an exposed volcanic neck accompanied by radiating dikes providing one of the few clear displays of the internal structure of a volcano, and a 32 by 18 mile lava flow with outstanding examples of gigantic pressure ridges, collapse depression ponds, and lava tubes. The 12 NNL sites in New Mexico were designated over the period of 1969 to 1982. The sites range in size from just over 50 acres to the nearly 120,000-acre Grants Lava Flow and are owned by Bureau of Land Management, U.S. Fish and Wildlife Service, National Park Service, tribal and private.
Below is a map of sites in New Mexico.
National Natural Landmark sites are located in the following counties: Chaves, Dona Ana, Harding, Lincoln, Rio Arriba, San Juan, Sandoval, and Valencia.
← Back to listing of all states and territories.
---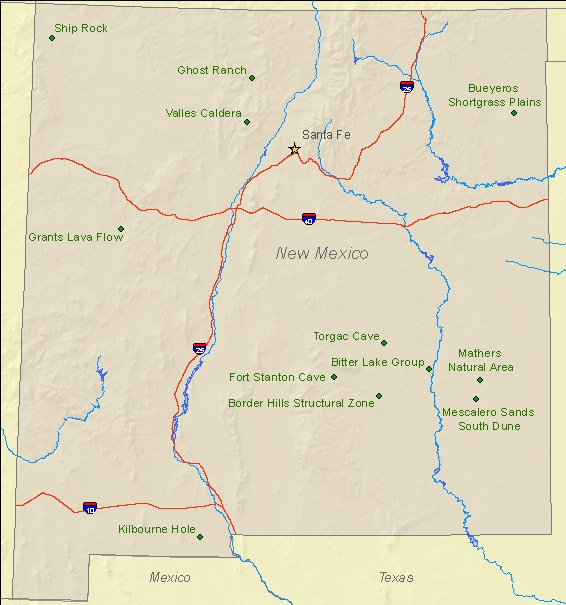 Please remember, National Natural Landmarks (NNLs) are not national parks. NNL status does not indicate public ownership, and many sites are not open for visitation.