National Natural Landmarks by state
New Hampshire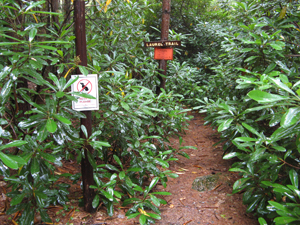 There are 11 sites designated as National Natural Landmarks within the state of New Hampshire. Natural features represented include the largest known glacial erratic in North America, the type locality of a monadnock, one of the most extensive talus slopes in the eastern U.S., and what is considered the largest virgin tract of red spruce forest in the northeastern U.S. Madison Boulder, in addition to being the smallest site, was the first in New Hampshire to be designated a NNL in 1970. All 11 sites were designated between the years 1970 and 1987, and range in size from less than 5 acres to over 4,000 acres. Landowners are variable, and include: New Hampshire Division of Parks, U.S. Fish and Wildlife Service, U.S. Forest Service, The Nature Conservancy, New Hampshire Audubon Society, and municipalities.
Below is a map of sites in New Hampshire.
National Natural Landmark sites are located in the following counties: Carroll, Cheshire, Coos, Grafton, and Strafford.
← Back to listing of all states and territories.
---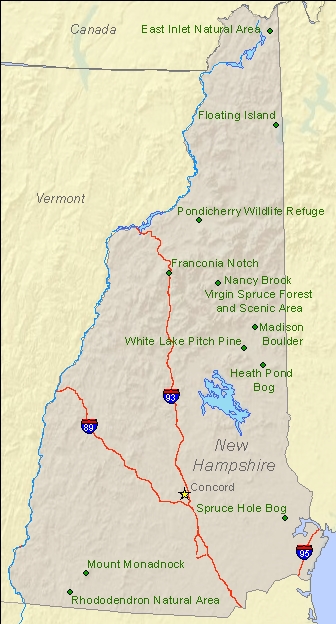 Please remember, National Natural Landmarks (NNLs) are not national parks. NNL status does not indicate public ownership, and many sites are not open for visitation.