National Natural Landmarks by state
Nebraska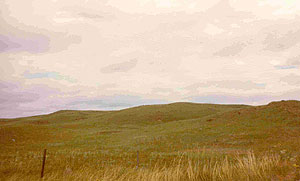 There are five National Natural Landmark sites within the state of Nebraska. Natural features represented include the largest sand dunes complex in the Western Hemisphere, one of the few remaining examples of the sandhill tall grass prairie ecosystem unique to the central Great Plains, and the largest virgin forest in Nebraska. Fontenelle Forest, the latter of these sties was the first to be designated in Nebraska in 1964, two years after inception of the NNL Program. Ashfall Fossil Beds, a site containing hundreds of extraordinarily complete skeletons of extinct rhinos, camels, three-toed horses, was most recently designated in 2006. Ownership of these areas include U.S. Fish and Wildlife Service, state parks and private organizations and individuals.
Below is a map of sites in Nebraska.
National Natural Landmark sites are located in the following counties: Antelope, Cherry, Grant, Lincoln, and Sarpy.
← Back to listing of all states and territories.
---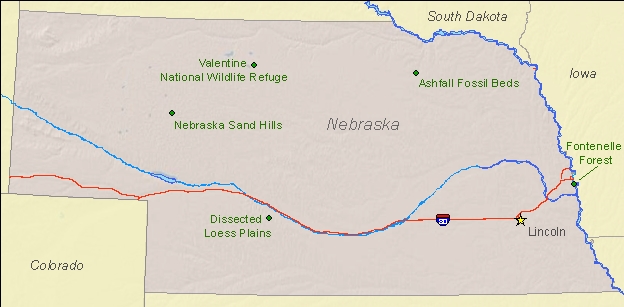 Please remember, National Natural Landmarks (NNLs) are not national parks. NNL status does not indicate public ownership, and many sites are not open for visitation.