National Natural Landmarks by state
North Carolina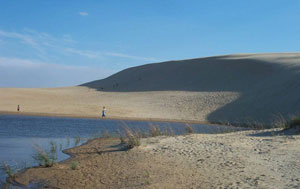 There are 13 National Natural Landmark sites located within the state of North Carolina. Natural features represented include the highest mountain in the eastern half of the U.S., the best example of a monadnock in massive granite in North Carolina, and one of the best remaining examples of an oak-chestnut forest in the southeast. All 13 sites received the NNL designation from 1965 to 1983. Sites range in size from 10 acres to over 16,000 acres and are owned by a variety of landowners including The Nature Conservancy, U.S. Fish and Wildlife Service, North Carolina Department of Environment and Natural Resources and private individuals.
Below is a map of sites in North Carolina.
National Natural Landmark sites are located in the following counties: Alleghany, Ashe, Beaufort, Brunswick, Dare, Davie, Hyde, New Hanover, Onslow, Surry, Wake, Watauga, Wilkes, and Yancey.
← Back to listing of all states and territories.
---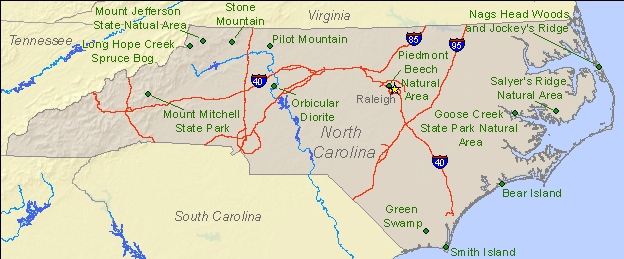 Please remember, National Natural Landmarks (NNLs) are not national parks. NNL status does not indicate public ownership, and many sites are not open for visitation.