National Natural Landmarks by state
Montana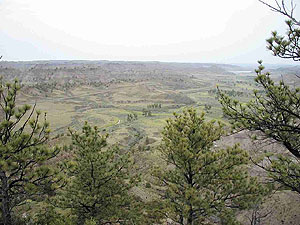 There are 10 National Natural Landmark sites within the state of Montana. Natural features represented include a laccolith providing one of the best examples of banded magmatic rock in the U.S., the best examples of giant flood ripples in the North American continent, and significant paleontological resources in the area that is the type locality for Tyrannosaurus rex and from which over 95% of museum specimens have come from. Sites within this state were designated as NNLs over a 15-year period from 1966 to 1980. Ranging in size from 161 to nearly 40,000 acres, sites are owned by the Bureau of Land Management, U.S. Forest Service, U.S. Fish and Wildlife Service, tribal and private individuals.
Below is a map of sites in Montana.
National Natural Landmark sites are located in the following counties: Beaverhead, Big Horn, Carbon, Carter, Chouteau, Gallatin, Garfield, McCone, Sanders, and Sheridan.
← Back to listing of all states and territories.
---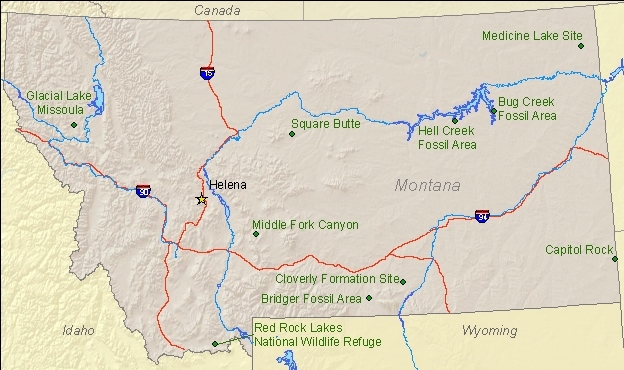 Please remember, National Natural Landmarks (NNLs) are not national parks. NNL status does not indicate public ownership, and many sites are not open for visitation.