National Natural Landmarks by state
Missouri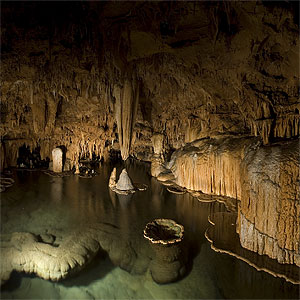 There are 16 National Natural Landmark sites located within the state of Missouri. Natural features represented include remnants of tall grass prairie, upland and bottomland forests, and diverse karst topography including sinkholes, springs, and caves. All sixteen sites received NNL designation between 1971 and 1986. Sites range in size between 28 acres to over 1,300 acres and are owned by a variety of landowners including U.S. Forest Service, Missouri Department of Natural Resources, Missouri Department of Conservation, The Nature Conservancy and private businesses and individuals.
Below is a map of sites in Missouri.
National Natural Landmark sites are located in the following counties: Barton, Callaway, Camden, Clay, Crawford, Marion, Mississippi, Oregon, Phelps, Ripley, St. Clair, Ste. Genevieve, Stone, Taney, and Warren.
← Back to listing of all states and territories.
---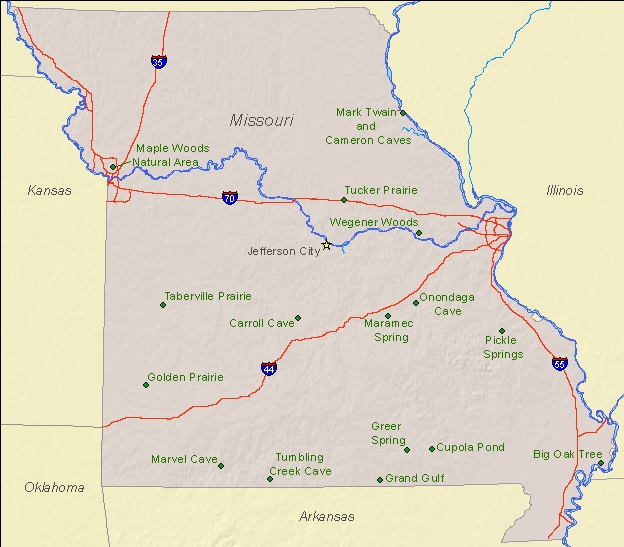 Please remember, National Natural Landmarks (NNLs) are not national parks. NNL status does not indicate public ownership, and many sites are not open for visitation.