National Natural Landmarks by state
Maine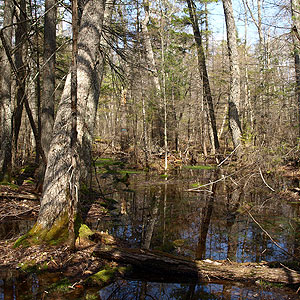 There are 14 sites designated as National Natural Landmarks within the state of Maine. Natural features represented include classic and undisturbed sphagnum and kettle-hole bogs, one of the best alpine vegetation zones among New England's 4,000-foot peaks, and one of only six known coastal, raised plateau bogs in the U.S. Glacial geology is well illustrated by designated NNLs in Maine, exhibiting classic features such as eskers, kames, drumlins, moraines, erratics, and kettle holes. All 14 sites received NNL designation between the years of 1966 and 1984, and range in size from 10 acres to four sites containing thousands of acres. Landowners are variable and include: Maine Bureau of Parks and Lands, The Nature Conservancy, Maine Appalachian Trail Club, Colby College, University of Maine, National Park Service, and other private conservation organizations and individuals.
Below is a map of sites in Maine.
National Natural Landmark sites are located in the following counties: Aroostook, Cumberland, Franklin, Kennebec, Knox, Lincoln, Penobscot, Piscataquis, Somerset, and Washington.
← Back to listing of all states and territories.
---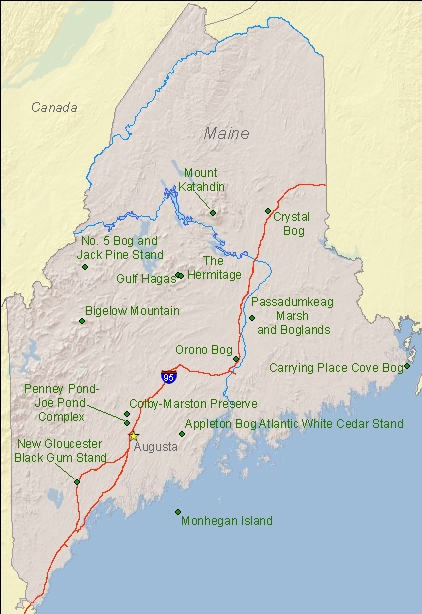 Please remember, National Natural Landmarks (NNLs) are not national parks. NNL status does not indicate public ownership, and many sites are not open for visitation.