National Natural Landmarks by state
Maryland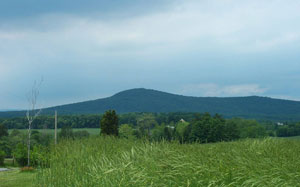 There are five National Natural Landmark sites located entirely within the state of Maryland. An additional site, Cranseville Swamp Nature Sanctuary, while located almost entirely within West Virginia, does extend into Maryland. Natural features represented include one of the most northerly cypress swamps in the country and the best outcrop of undeformed early Paleozoic metavolcanic pillow basalts in the Middle Atlantic States. All six sites received the NNL designation from 1964 to 1977. Sites range in size from 9 acres to over 3,100 acres and are owned by a variety of landowners including The Nature Conservancy, Maryland Department of Natural Resources and private individuals.
Below is a map of sites in Maryland.
National Natural Landmark sites are located in the following counties: Baltimore, Calvert, Cecil, Frederick, Garrett, Montgomery, and Prince George's.
← Back to listing of all states and territories.
---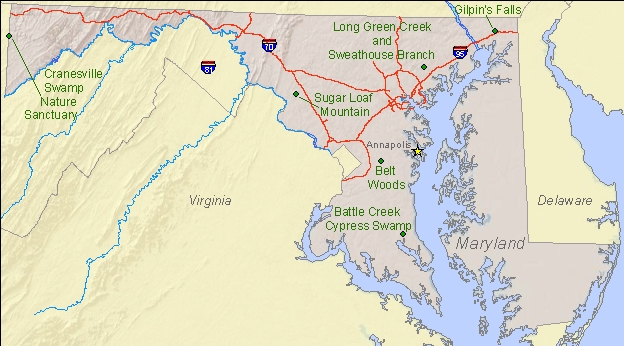 Please remember, National Natural Landmarks (NNLs) are not national parks. NNL status does not indicate public ownership, and many sites are not open for visitation.