National Natural Landmarks by state
Kansas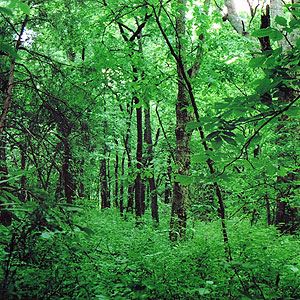 There are five National Natural Landmark sites located within the state of Kansas. Natural features represented include excellent examples of collapse features formed by groundwater geological processes, erosional remnants of sediments deposited in the ancient Kansas Sea of Cretaceous time, and undisturbed wetland prairie. Sites within Kansas were designated as NNLs between 1968 and 1980 and range in size from 16 acres to 1,700 acres. Ownership of these areas include Kansas Department of Wildlife and Parks, universities and private organizations and individuals.
Below is a map of sites in Kansas.
National Natural Landmark sites are located in the following counties: Clark, Douglas, Gove, and Ottawa.
← Back to listing of all states and territories.
---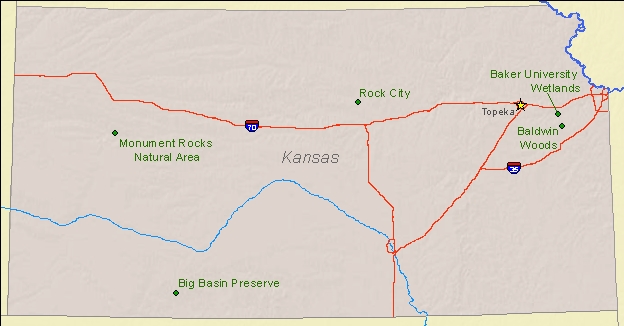 Please remember, National Natural Landmarks (NNLs) are not national parks. NNL status does not indicate public ownership, and many sites are not open for visitation.