National Natural Landmarks by state
Idaho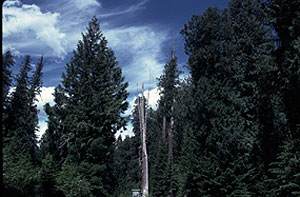 There are 11 National Natural Landmark sites in Idaho. Natural features represented include the largest area of volcanic rocks of young age (Quaternary) in the U.S., the best example of bornhardts in the country, and the world's richest deposits of Upper Pliocene age terrestrial fossils. All 11 sites received the NNL designation during an approximate twelve year period from 1968 to 1980. Sites range in size from 7 acres to nearly 170,000 acres and are owned by a variety of owners including U.S. Forest Service, Bureau of Land Management, National Park Service, Idaho State Parks and Recreation, Idaho Department of Lands, municipalities, and private individuals.
Below is a map of sites in Idaho.
National Natural Landmark sites are located in the following counties: Adams, Bingham, Blaine, Bonneville, Butte, Cassia, Elmore, Fremont, Gooding, Jefferson, Madison, Minidoka, Power, Shoshone, and Twin Falls.
← Back to listing of all states and territories.
---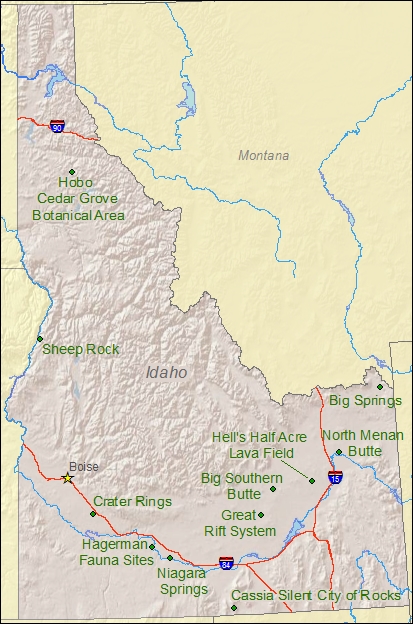 Please remember, National Natural Landmarks (NNLs) are not national parks. NNL status does not indicate public ownership, and many sites are not open for visitation.