National Natural Landmarks by state
Georgia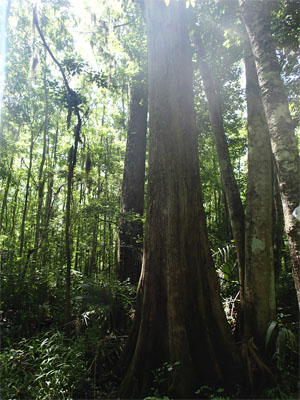 There are 11 National Natural Landmark sites located within the state of Georgia. Natural features represented include one of the largest swamps in the country, granitic outcrops containing remarkable endemic flora species, and one of the best examples of an upland sand ridge ecosystem within the Coastal Plain natural region. Ten of the GA sites were designated as NNLs between 1966 and 1980. The Wade Tract Preserve is the most recent GA site to receive this recognition, with NNL designation occurring in April 2013. Sites range in size from 309 acres to nearly 370,000 acres and are owned by a variety of landowners including The Nature Conservancy, U.S. Fish and Wildlife Service, Georgia Department of Natural Resources and private individuals.
Below is a map of sites in Georgia.
National Natural Landmark sites are located in the following counties: Charlton, Chatham, Clinch, Columbia, Effingham, Emanuel, Floyd, Harris, McIntosh, Rockdale, Tattnall, Thomas, and Ware.
← Back to listing of all states and territories.
---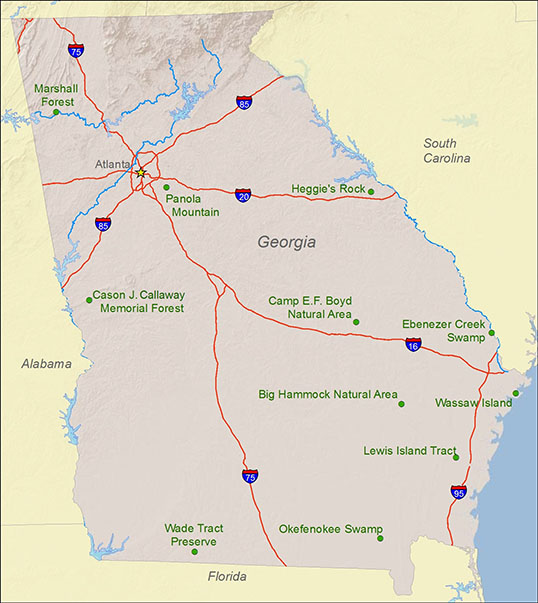 Please remember, National Natural Landmarks (NNLs) are not national parks. NNL status does not indicate public ownership, and many sites are not open for visitation.