National Natural Landmarks by state
Arizona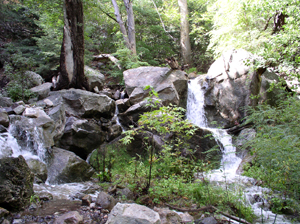 There are 10 National Natural Landmark sites located within the state of Arizona. Natural features represented include the largest impact crater in the United States, one of the last permanent stream-bottom habitat areas in southern Arizona, and one of the densest stands of Joshua trees in the US. Nine of the sites received the NNL designation over the course of a decade from 1965 to 1974. Barfoot Park, the 10th and most recent NNL site in the state, was designated in June 2011. Sites range in size from 11 acres to nearly 305,000 acres and are owned by a variety of landowners including U.S. Forest Service, Bureau of Land Management, The Nature Conservancy and private individuals.
Below is a map of sites in Arizona.
National Natural Landmark sites are located in the following counties: Cochise, Coconino, Mohave, Navajo, and Santa Cruz.
← Back to listing of all states and territories.
---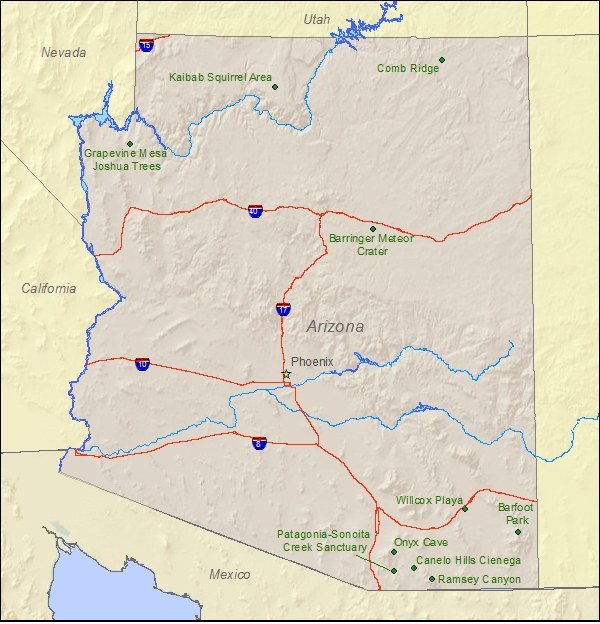 Please remember, National Natural Landmarks (NNLs) are not national parks. NNL status does not indicate public ownership, and many sites are not open for visitation.