Night Sky Monitoring Database
The NPS Night Skies Team has collected data at more than 317 sites in 116 park units, as well as some areas outside of national parks. To learn more about how we collect these data, visit our
Measuring Lightscapes
page. For interpretations of the metrics in the reports, visit the
Night Sky Monitoring Report Metrics
page.
Night sky images and reports are available in a database via Google Earth.
Make sure that Google Earth is installed on your computer - this is how you'll view the data.
Download the Google Earth kmz file to view an overlay of upward radiance from the VIIRS DNB satellite (lower 48 United States only).
Instructions for viewing in Google Earth:
Add the NPS Night Sky data layer (kml file). There are red circle placemarks for each monitoring site.
Add the VIIRS DNB layer(kmz file) and set its transparency to about 30%.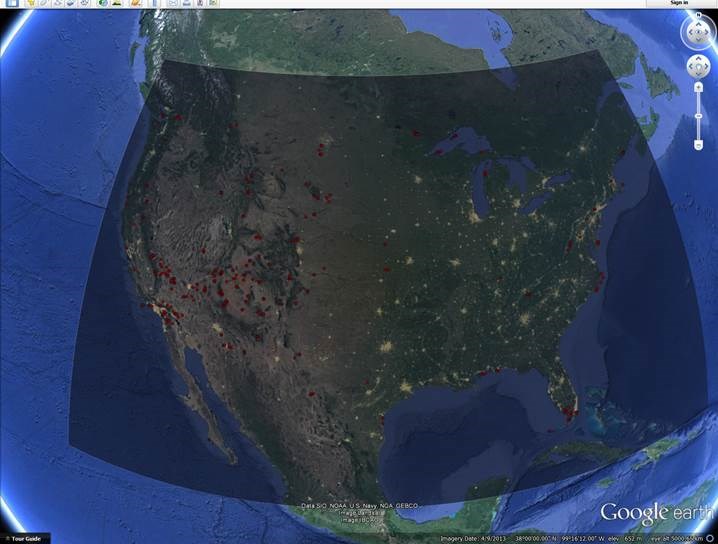 Mouse over a point to bring up a fisheye view of the sky brightness map in
false color
. It is aligned so that you can see which cities are contributing to sky brightness as long as north is up. Under each image is the
SQI (Sky Quality Index)
value;above each image is the year of data collection. Zooming in or out will allow you to isolate the area of interest.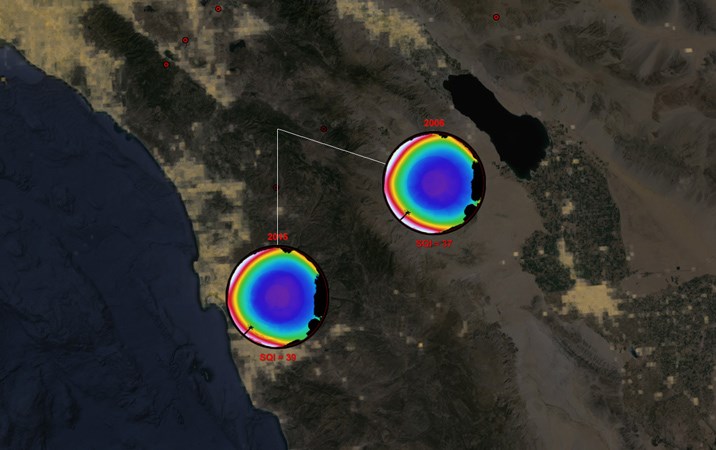 Click on the fisheye image of your choice and you will see the data night code, Park or other area, Site name, and date in Local Mean Time of the observation. There is also a "GET DATA REPORT" link. Click on that link to access the data.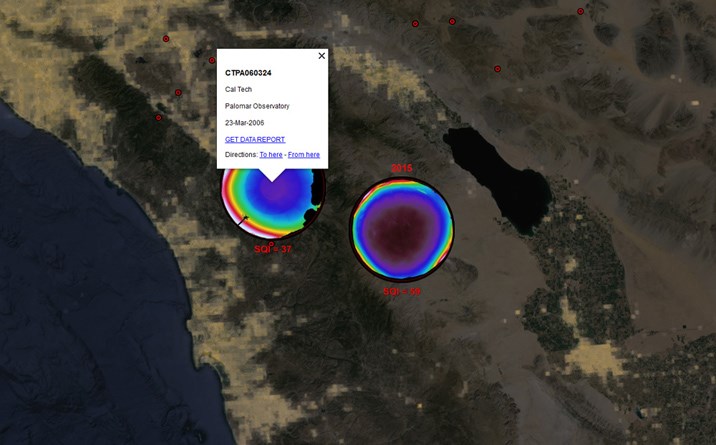 Within the data report are
data mosaic sets
containing two images of panoramic false color sky brightness maps. The top one is the observed full resolution all-sky mosaic, the bottom one is the estimated artificial skyglow only. Clicking on either one will download a high-resolution version. Links within the report point to an explanation of the metrics as well as scientific papers.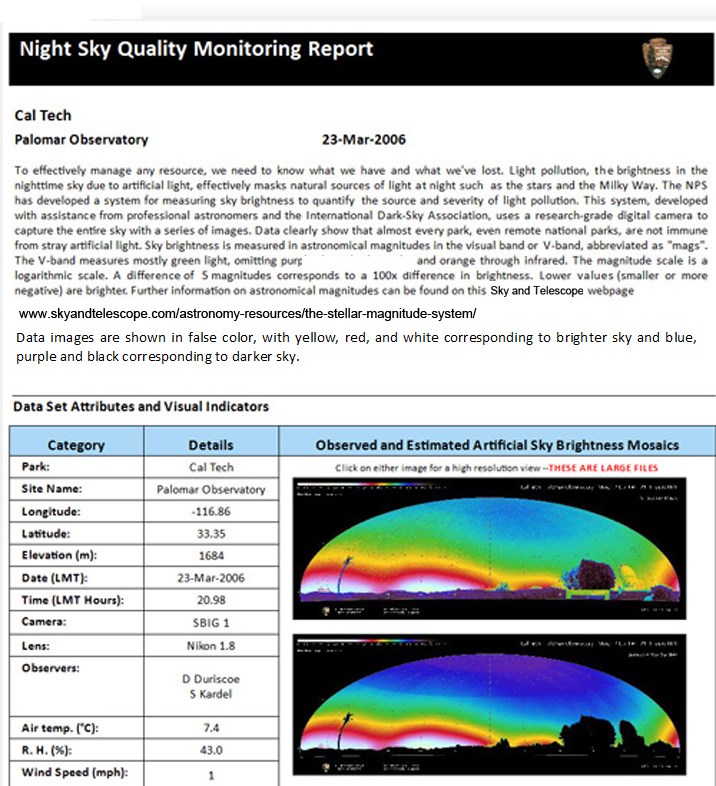 Last updated: September 14, 2016