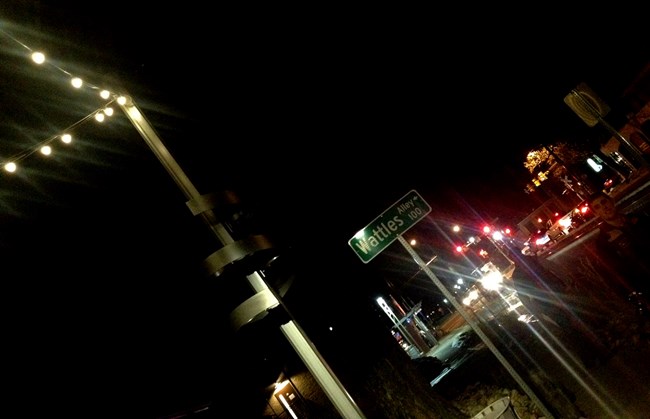 Light pollution
is not the inevitable side-effect of progress, but is instead indicative of wasteful and inefficient outdoor lighting. The loss of the night sky is unnecessary, and protecting dark skies doesn't mean throwing civilization back into the dark ages; it simply requires that outdoor lights be used judiciously, respecting our human environment, wildlife, and the night sky that we all enjoy.
National parks and cities large and small are taking steps toward improving outdoor lighting and protecting night skies.
The foremost aspect of managing lightscapes is the awareness of its importance to parks and the fragility of the resource. This is followed by an inventory of conditions and understanding the causes of impacts to the environment. Much of the action of protecting natural lightscapes, however, is done through planning and mitigation. Whether within a park and protected landscape or in a community concerned about its light footprint, planning is critical to retaining the quality of night skies.
When planning for natural lightscapes, the first step calls for recognizing the night-related values that are congruent with a park or community. Second is balancing the need for lighting with the concern for the environment. Zones (e.g. park visitor use zones, environmental zones, or development zones) are often the best framework to implement this. The Illuminating Engineers Society recommends this approach, and it has been used successfully in communities around the country.
The third step is implement best management practices (or mitigations) for outdoor lighting.