Best Practices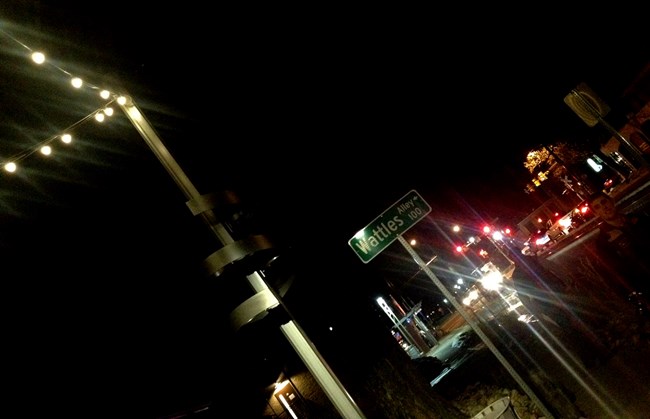 Light pollution
is not the inevitable side-effect of progress, but is instead indicative of wasteful and inefficient outdoor lighting. The loss of the night sky is unnecessary, and protecting dark skies doesn't mean throwing civilization back into the dark ages; it simply requires that outdoor lights be used judiciously, respecting our human environment, wildlife, and the night sky that we all enjoy.
National parks and cities large and small are taking steps toward improving outdoor lighting and protecting night skies.
The foremost aspect of managing lightscapes is the awareness of its importance to parks and the fragility of the resource. This is followed by an inventory of conditions and understanding the causes of impacts to the environment. Much of the action of protecting natural lightscapes, however, is done through planning and mitigation. Whether within a park and protected landscape or in a community concerned about its light footprint, planning is critical to retaining the quality of night skies.
When planning for natural lightscapes, the first step calls for recognizing the night-related values that are congruent with a park or community. Second is balancing the need for lighting with the concern for the environment. Zones (e.g. park visitor use zones, environmental zones, or development zones) are often the best framework to implement this. The Illuminating Engineers Society recommends this approach, and it has been used successfully in communities around the country.
The third step is implement best management practices (or mitigations) for outdoor lighting.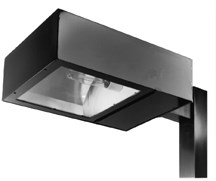 Making a Difference
You, your neighbors, and your community can make a difference in conserving our heritage of starry skies. The National Park Service recommends a six-step process for evaluating outdoor lighting in parks, and protected areas. This approach can also be used in communities and urban areas:
Light only WHERE you need it: Choose locations wisely. And remember that installing an outdoor light will draw electricity for years to come, increase your utility bill, and it may not even be necessary.
Light only WHEN you need it:

Use motion sensors to turn lights on and off as needed. This costs less money, improves security, and reduces light pollution. Use timers for lights that are needed only in the evening or early morning.
SHIELD lights and direct them downward:

Several types of full cut-off light fixtures are now available for home, business, and municipal use. Existing lights can also be adjusted to point downward or retrofitted with simple metal shrouds. Shielded fixtures allow no light to shine above the horizon.
Select lamps with WARMER COLORS: Amber-colored lights emit longer wavelengths, which gives more protection to the eyes and minimizes sky brightness; blue light bulbs are more susceptible to insects
Use LESS light:

An efficient, shielded light fixture can use a smaller wattage bulb and still be effective. Even a 25 or 40 watt incandescent bulb, or a 9 watt compact fluorescent, is enough to light a porch or driveway.
Select the most ENERGY EFFICIENT lamp and fixture: Replacing poor quality outdoor lights with modern, efficient fixtures is not only good for the environment but also saves energy and money while improving safety and security.
We should point out that not all energy efficient lighting is night sky friendly lighting.
Finally, night sky quality measurements, outdoor lighting energy use statistics, and other data can be used to track the effectiveness of planning efforts and can guide future actions.
References
Practical Guide for Lighting, produced by AstroLab du Mont-Mégantic, 2009.
Last updated: October 4, 2019