Preservation Technology Capstone
Coming in 2023
---
The PRESERVATION AND TECHNOLOGY CAPSTONE program is an onsite learning initiative designed as finishing schools for NPS employees and the public to explore and comprehend cutting edge preservation technology and theory. Individuals taking these program will work with experts in the field of preservation exploring and developing tomorrow's preservation practice.
REGISTRATION
Applications are not currently being accepted

This training is available to the general public. Priority will be given to NPS Employees.
---
Topics Covered
HISTORIC BUILDING CONSTRUCTION
Preservation Technology Construction Basics

Apply a methodology for material assessments
Using drawing technology in preservation practice
Understand and recognize tools and their tooling methodologies on historic properties
Understand code compliance for historic properties
Develop maintenance plans for historic properties

Timber Technology

Understand wood construction, conditions and assessments
Understand timber frame & wood failures historic cabin
Understanding over and under engineering

Masonry Technology

Understanding brick masonry construction, conditions and assessments
Understanding masonry failures

Mortar and Plaster Technology

Understand plaster and mortar construction, conditions and assessments
Understand bousillage & plaster failures on historic structures.

Preservation Documentation

Utilizing digital documentation to make preservation decisions
Methods for using remote sensing technology for archeology and landscapes
Reviewing a historic landscape over time.
Develop strategies for a changing climate between local NPS sites & their communities
PRESERVATION BUILDING SCIENCE
How to undertake scientific fieldwork
Identify typical material pathologies
How to develop testing methods for product on historic materials
Using a lab and developing a method of analysis
Select appropriate treatment approach based on what you think you need.
What scientific tools and equipment do and what questions do they answer.
Practical sampling of onsite materials such as Mortar and Paint
Determine the best cleaning method for historic materials
Dealing with mold growth in historic structures
Techniques for dealing with lead paint
Techniques for dealing with vinyl paints on historic materials

---
Required Prerequisites
UNDER DEVELOPMENT
---
Instructors
Simeon A. Warren
Simeon A. Warren joined NCPTT as Chief of Architecture and Engineering. He brings a wealth of knowledge and experience to the Center in trade education, building construction and environmental art practice.
As a trained cathedral stone carver, sculptor, conservator and Environmental Artist he spent his formative years working at Lincoln Cathedral, Wells Cathedral and studied at Glasgow School of Arts' world renowned environmental art program. In 2001 he immigrated to the USA and was part of the formative team that developed the School of Building Arts which became the American College of the Building Arts in 2005. He was the founding Dean of the College and helped develop the college's interdisciplinary program that integrates trade and liberal arts education alongside aligned fields in preservation, architecture and building design. In 2018 the college reached its goal of becoming an accredited institution presently supporting a student body of 100 students who gain a Bachelor's of Science in the Building Arts. ACBA has become the leading Degree program for anyone wishing to pursue a building trade alongside a formal liberal arts education.
Recent significant projects included the conservation work at the historic Circular Congregational Church's Gravesite in Charleston SC Carolina's conserving and stabilizing pre-revolutionary monument's alongside a documentation and site maintenance app developed for public access to the sites data and management of the site; The development of a ghost foundation of a house that used to be sited at Fort Dorchester and Village SC State Park; The Stone People project developing the reproduction of a Queen Eleanor Cross originally created and built in 1290. Simeon also ran his own stone carving practice in South Carolina creating unique one off fireplaces for clients and conserving the historic stone work in Charleston historic properties.
In 2019 he received South Carolina highest arts award the Elizabeth Verner O'Neill Governors Arts Award. In 2013 he was honored with the status of Dean Emeritus at ACBA and upon leaving the college in 2020 was nominated by the faculty as ACBA's first Professor Emeritus. In 2016 he was awarded Historic Charleston Samuel Gaillard Stoney Conservation Craftsmanship Award and in 2012 Preservation Trade Networks Askins Achievement Award, he presently Chair's PTN Askins Committee which announces the award annually at PTN International Preservation Trade Workshop.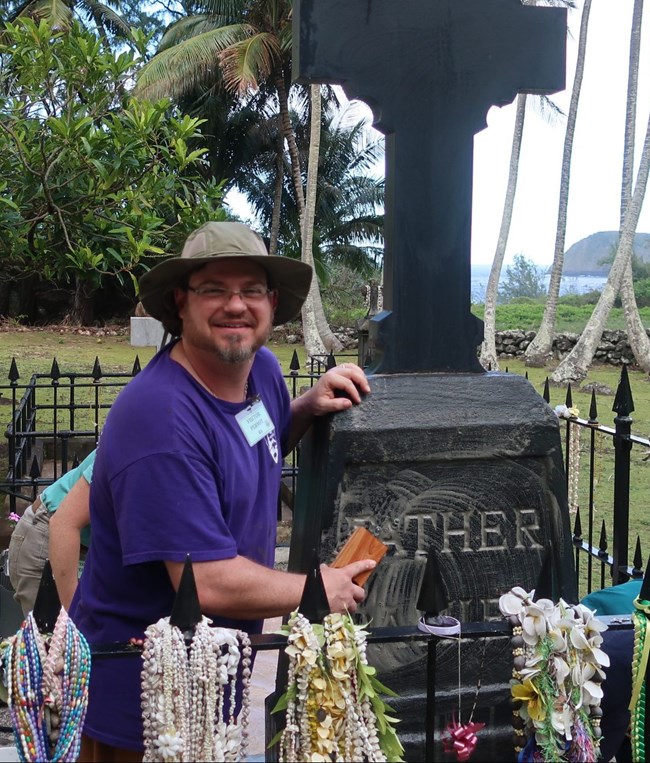 Jason Church
Jason Church is the Chief, of Technical Services at NCPTT. Church coordinates and works to further develop the Center's national cemetery training initiative and related research. Before joining NCPTT, he was a conservator and historic metals expert for the City of Savannah, Ga., Department of Cemeteries. He earned his M.F.A. in Historic Preservation from Savannah College of Art and Design and a B.S. in Building Science from Appalachian State University. Jason is a Professional Associate of the American Institute for Conservation.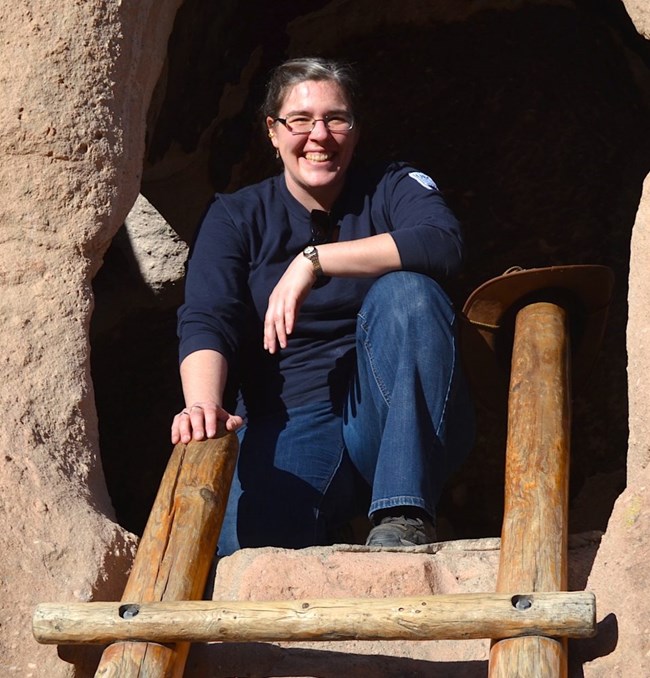 Catherine Cooper
Dr. Catherine Cooper is a research scientist in the Technical Services Program. She is assisting with in-house research and providing technical preservation consulting and services to other NPS units and beyond. Dr. Cooper earned her Ph.D. in Anthropology/Archaeological Chemistry at the University of British Columbia in Vancouver, B.C., where she specialized in using light stable isotope analysis to understand human dietary variation. Prior to joining NCPTT, she completed postdoctoral work at the Rhode Island School of Design Museum and the Arizona State Museum.
Last updated: January 17, 2023