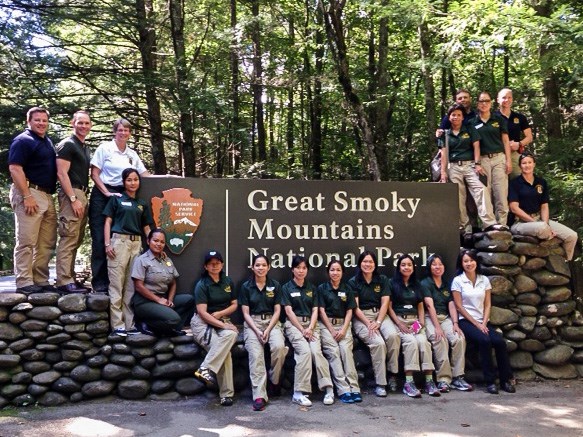 Women Leaders in the Environment Program-Southeast Asia
Park-Protected Areas Management/Leadership Training
As part of the United States National Park Service (NPS) and Oxford University Saïd Business School (Oxford Saïd) support to build capacity for women working in the environment/ conservation sector across Southeast Asia, we are honored to create a leadership training program to increase the number, roles and responsibilities of women working in the environment. This training seminar seeks to expand the knowledge base of the women working in the sector and to create the energy for change to empower women to actively protect the earth's natural resources and fight the illegal timber and wildlife trade across the region. The main aims of the leadership program are to empower women to:

Instigate innovation, lead change and manage complexity

Develop a macro focus on the challenges posed by a complex and dynamic environment

Actively protect the earth's natural resources and fight the illegal timber and wildlife trade across the region

Drive growth and transformation in the political foundation for developing professional female park rangers / conservationists / leaders in the field

Lead others effectively and understand the impact this has on others

Build and rehearse micro-level tactics and skills
The leadership program will help transform and enhance each participant's leadership impact. It will provide them with insights - theories, models, perspectives, and it will link these to practical issues. Women will leave this program with confidence to inspire high performance.Particular development areas will encourage each participant to:
Define their leadership role and the context in which they operate

Learn how to lead and achieve high performance through self and others

Understand the impact they have on people and how they can develop more effective relationships

Make the most of their strengths, and learn how to manage their areas of risk

Develop a personalized toolkit for leadership success

Develop an action-orientated strategy for respective government to overcome challenges to women becoming leaders in the field

Enhance their learning through diversity
The training will take place at Hawaii Volcanoes National Park and Pu'uhonua O Honaunau National Historical Park on the island of Hawaii in Autumn 2017.
To learn more, watch this
video
on the training some of the women have received.