Visa Exceptions and Medical Insurance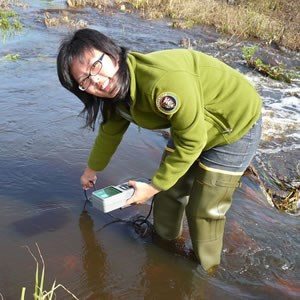 Visa Exceptions
For foreign nationals already in the United States who want to volunteer with the U.S. National Park Service (NPS), please read the following information:
If you are currently in the U.S. and have another type of visa besides a J1, such as a B2 tourist or work visa, most likely you will not be able to volunteer with the National Park Service. Although we appreciate your good intentions, U.S. Immigration laws prohibit foreign citizens from volunteering with the NPS unless they have a J1 visa or meet at least one of these three exceptions:
1. You will not be reimbursed by the NPS unit in any form or way - this includes providing you with housing.
2. You have an F1 Student Visa and you meet all the requirements for your internship. (Your university's foreign student advisor must contact the IVIP Coordinator and the park to coordinate your internship).
3. Your current J1 sponsor agrees to transfer you to the NPS, your program is in the category of trainee and your program has not expired.
If you meet any of the above exceptions, you may be able to volunteer. However, the national park or office must clear your program through the IVIP Coordinator before you start volunteering. The proper paperwork must be completed and filed. Failure to do so may harm your permanent immigration record.
Required Medical Insurance
Before the United States can issue a J-1 Visa, you must have the following insurance:
A. The minimum coverage shall provide:1) Medical benefits of at least $100,000 US dollars per accident or illness. 2) Repatriation of remains in the amount of $25.000 US dollars. (definition of repatriation: if a person dies in a foreign country, we say they are "repatriated" when their body is returned to the native country. Repatriation insurance is used for transportation expenses related to returning the deceased to their native country). 3) Expenses associated with the medical evacuation of the exchange visitor (volunteer) to his or her home country in the amount of $50,000 US dollars. 4) A deductible not to exceed $500 US dollars per accident or illness.
B. The insurance policy will fulfill the following requirements: 1) May require a waiting period for preexisting conditions which is reasonable as determined by current industry standards. 2) May include provisions for co-insurance under the terms of which the exchange visitor (volunteer) may be required to pay up to 25% of the covered benefits per accident or illness. 3) Shall not reasonably exclude coverage for perils inherent to the activities of the exchange visitor program in which the exchange visitor participates.
C. Any insurance policy secured to fulfill the above requirements must be underwritten by an insurance corporation having an A.M. Best rating of "A" or above, an Insurance Solvency International, Ltd. (ISI) rating of "A" or above, a Standard & Poor's Claims - paying Ability rating of "AA" or above, a Weiss Research, Inc. rating of B+ or above, or such other rating service as the United State Information Agency may from time to time specify. Insurance coverage backed by the full faith and credit of the government of the exchange visitor's (volunteer's) home country shall be deemed to meet this requirement.
D. An accompanying spouse or dependent of an exchange visitor is required to be covered by insurance in the amounts set forth above.
E. An exchange visitor who fails to maintain the insurance coverage set forth above while a participant in an exchange visitor program (volunteer) or who makes material misrepresentation to the sponsor concerning such coverage shall be deemed to be in violation of these regulations and shall be subject to termination as a participant.
F. A sponsor shall terminate an exchange visitor's (volunteer's) participation in its program if the sponsor determines that the exchange visitor or any accompanying spouse or dependent fails to remain in compliance with the above regulations.
Last updated: April 24, 2018