Virtual International Volunteer Opportunities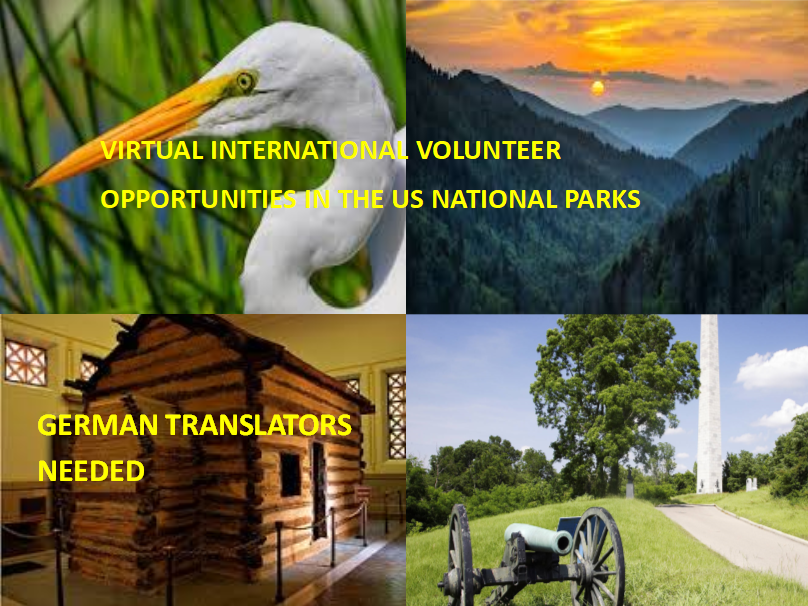 US National Parks in the Eastern US need virtual German translators for park publications and projects.
If you are an F-1 student in the US, you must be eligible for CPT or OPT. Openings starting FALL 2020. We seek up to ten individuals who are proficient in Standard German to serve as a translator from English to German or review translations done by another volunteer for accuracy. Selected volunteers may be assigned either role - as translator or as reviewer.
Anticipated workload will vary per unit and availability by volunteer. Successful applicants will need to have access to an active email account and preferably WiFi access to participate in online discussions or review sessions via Microsoft Teams or similar resources.
Length of documents will typically be between 100 words and 2500 words per document. Volunteers will not be responsible for formatting documents other than inserting specific characters, such as umlaut, as appropriate for the German language.
Contact the
NPS International Volunteer Coordinator
for additional information or to apply.
Last updated: September 1, 2020