Sister Parks Program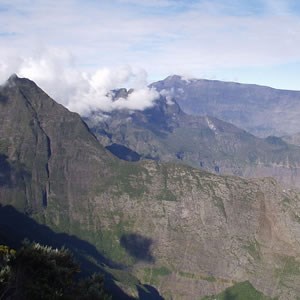 Sister Park Initiative

It is widely accepted that most national parks are simply too small to fulfill their mission of preserving natural and cultural resources on their own. Park managers know that to fulfill their mandate, they cannot manage a protected area as an isolated island, but must seek opportunities to partner with neighboring land owners and the local community. National parks around the world are all ultimately linked together by a variety of natural and cultural phenomena. Migratory species such as birds, butterflies, sea turtles, whales and
other marine life that breed in parks in North America and Europe migrate through and spend the winter in protected areas throughout Central and South America, Africa and Asia. Air pollution created in one country causes environmental damage to parks in other countries even thousands of miles away.
Non-native invasive species wreak havoc on native flora and fauna. Diseases such as "Mad Cow Disease" are transported around the world in a matter of hours. Many U.S. national parks also preserve and interpret important aspects of the cultural heritage of the various peoples who settled the nation, such Mesa Verde, the Statue of Liberty and New Orleans Jazz.
Several NPS sites have established "sister park" relationships in the last few years with national parks in other countries. These partnerships increase information sharing and direct park-to-park contacts to address many of the common issues mentioned above, primarily through improved telecommunications
technologies. Sister Park partnerships, while driven largely by the interests of the individual parks themselves, should only be developed after close consultation with the NPS Office of International Affairs, which will provide advice and guidance.

Sister Park Guidelines
There is no formal procedure or program within the NPS for establishing sister park arrangements with national parks of other countries. The NPS Office of International Affairs (OIA) has developed some informal guidelines to assist those NPS units that may be considering a sister park arrangement. We also have a Sister Parks checklist that parks can use when they're thinking about establishing a sister parks arrangement. OIA also must approve any formal or informal agreement documents signed by both parties.

For additional information on establishing a sister park arrangement with a protected area or national park, contact the OIA coordinator responsible for the region you wish to work with: Latin America, Asia and the Pacific Basin, Europe, or Africa and the Middle East.

See Sister Park arrangements by Country.
Last updated: October 27, 2021