Immersive 3D Interactive Tours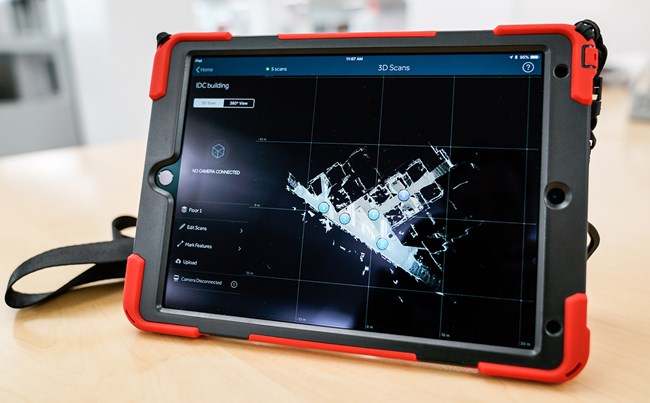 The NPS preserves some of Americaʻs most amazing historic and contemporary buildings, homes, caves, ships, and museum collections. Unfortunately, not everyone has the option or physical ability to see or experience these amazing places and objects in person. Now with simple 3D scanning and 360-degree photography technology, we can bring these places to millions of people worldwide.

Over the last three years, HFC working with Klondike Gold Rush NHP developed the NPS-approved process to create, present, and manage virtual tours on NPS.gov. HFC can now offer a full turn-key 3D interior scanning service and, in the near future, the ability for parks to create their own tours with NPS owned hardware.
Tours are created, hosted, and maintained on the Matterport Platform. It is a true all-in-one solution with hardware, software, hosting, and delivery. Content management and publishing are controlled through the Matterport Workshop online tool. Tours can be viewed on a web browser, mobile device, or VR headset compatible.

Check out the award-winning Klondike Gold Rush NHP tours below: https://www.nps.gov/klgo/learn/photosmultimedia/virtual-tours.htm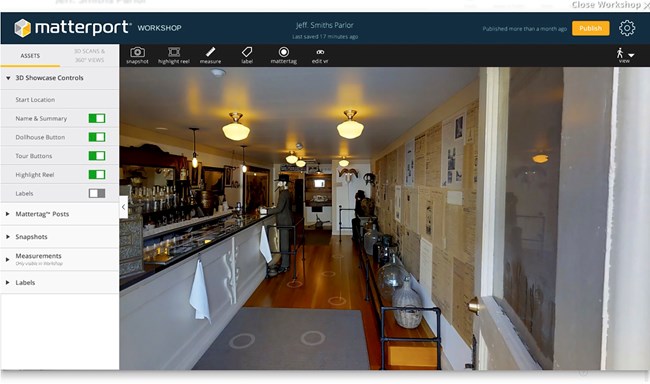 2018 Achieving Relevance Awards Regional Winner (Alaska)
In 2017 Klondike Gold Rush NHP launched new virtual reality tours of restored historic buildings. Now visitors, including those with visual impairments, can have an immersive experience and understand some of Skagway's most significant places and experiences from their home device. These virtual tours are also used in the park's yearly seasonal training and as a recruitment tool for potential employees, volunteers, and interns. Kira Pontus of Klondike Gold Rush and Chad Beale of Harpers Ferry Center are to be congratulated on this amazing project.

Coming late in fall 2018 are 10 more tours of Shenandoah NP and Sitka NHP.
Last updated: October 31, 2018