HFC's Digital Archive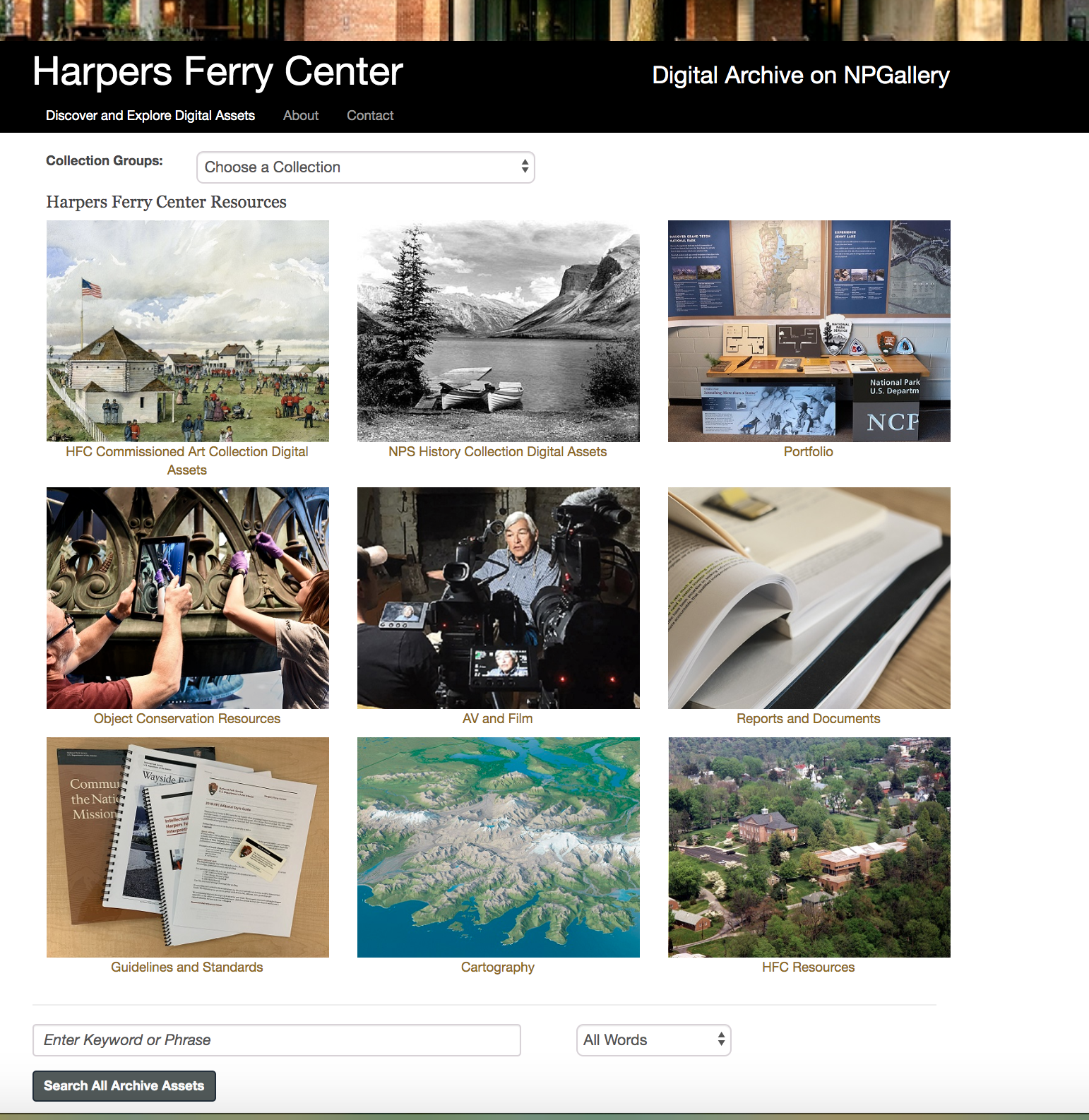 Art? Photos? Arrowheads? Templates? Find them Fast with HFC's new Digital Archive.
Have you ever needed help with an interpretive project that you're working on in your park? Have you needed a copy of design guidelines, an interpretive report, a historic photograph, a map, or even needed a piece of NPS commissioned art? If you've needed any of these assets before, you know how difficult and time-consuming it can be tracking down these resources. The staff at Harpers Ferry Center (HFC) have always had a passion for helping park staff obtain these resources, but now there is a new and faster way that parks can find them using NPGallery. HFC's new digital archive gives parks access to thousands of media, conservation and collections resources with a click of a button.

Staff from HFC and the Resource Information Services Division (RISD) have been busy compiling, categorizing, organizing, and uploading valuable interpretive resources to NPGallery which is found at https://npgallery.nps.gov/hfc. Resources such as commissioned art, historic photographs, reports, NPS arrowheads, fonts, conservation information, templates, guidelines, and more can be found in this NP Gallery collection. It is also possible to find examples of past projects completed by Harpers Ferry Center and its contractors. Exploring these past projects can help parks develop ideas for new exhibits, films, waysides, and other media projects. The assets found on NPGallery also can provide parks with good reference materials and guidance documents for designing media for the public.

HFC and RSID have worked hard to create this valuable tool that makes these resources available service-wide, and they will continue to add to it. So, if you are planning a new media project or need to find particular resources, HFC's NPGallery is a good place to start. And as always, HFC staff will also gladly help locate the assets you need for your park's interpretive projects.
Last updated: November 4, 2019