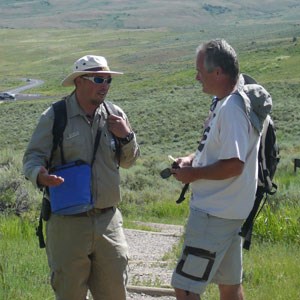 You've already spent the time and effort to prepare for and begin the internship, don't let it end there! Follow these suggestions to help make sure the internship ends as positively as it began.
It is important for the participant and supervisor to maintain regular contact, communicate about the project, and set realistic goals.
Both the participant and supervisor should use regular meetings as an opportunity to provide feedback to one another. Here are some tips for providing feedback.
Project status

Discuss the assignment.
Develop a schedule with milestones.
Participant and supervisor should meet regularly to:

review project progress, and
re-visit the purpose and goals of the project and determine if the schedule or final products require adjustment.

Provide feedback

Supervisor: Make sure to also acknowledge the good work the GIP is doing.
Participant: Let your supervisor know if there is something you need in order to get your project done. They may not be able to provide it, but it is always best to ask!

Document work

Don't wait until the last minute! Participants are required to submit photos and copies of any products they create. Start taking photos from day one and keep track of products created. This will save time at the end of the internship.