Skills and Duties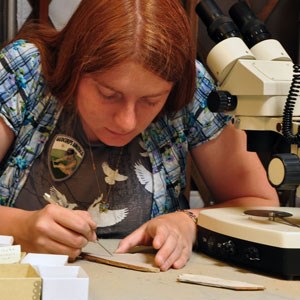 The National Park Service (NPS) is looking for students and professionals in the geosciences and other natural resource fields who want to use their natural resource science expertise to help the NPS to better understand and manage its natural resources.
The Geoscientists-in-the-Parks Program is multi-disciplinary but has a strong focus on the geosciences. The level of expertise and education required for participation varies with each project. The program focuses on college students and recent graduates.
Projects may require the skills related to
:
air resources

biological resources

climate change science

geology (e.g., geomorphology, hydrogeology, paleontology, stratigraphy, geologic mapping, cave and karst science, soils, geohazards)

natural sounds and night skies

scenic resources

water resources
Park project duties may include:
natural resource research

mapping (geology, plants, animals)

assessing geologic hazards

summarizing scientific research for park staff

monitoring the condition of natural resources

conducting natural resource inventories and field surveys

measuring water quality, natural soundscapes, or light emissions

preparing field guides and park resource overviews

leading interpretive talks or programs for park visitors

conducting viewshed analyses
---
There are three types of positions in the GIP program.
All current GIP positions are advertised on our partner's website.
Last updated: November 23, 2016