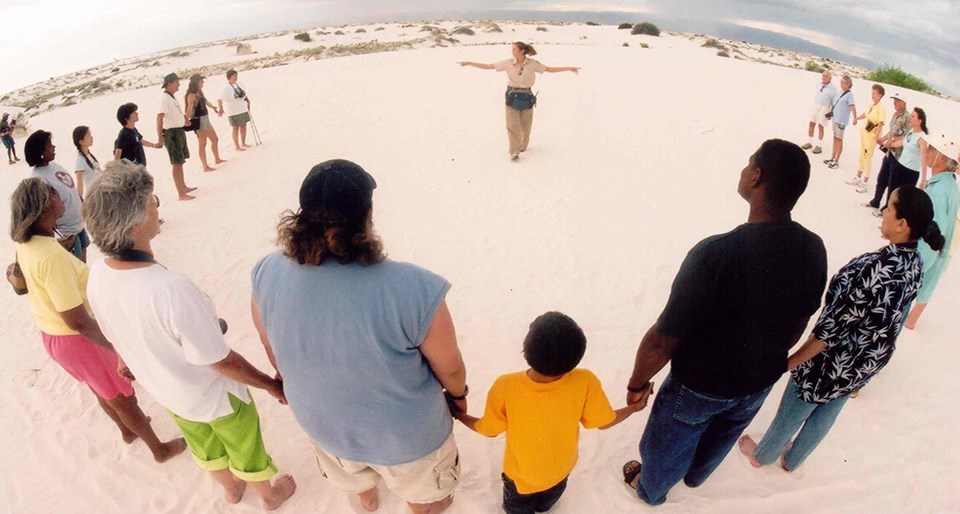 In addition to this website, there are other websites and documents that contain useful information and resources. The following links are recommended as additional GIP related resources.
Resources
NPS Universal Competencies
Information about the Universal Competencies, which are the foundation of all careers and are critical to all employees.

Science Internship, Volunteer, and Career Opportunities
Program information and employment tips for people seeking science jobs with the NPS and other public lands agencies.
Links
National Park Service Geologic Resources Division
The NPS Geologic Resources Division (GRD) within the Natural Resource Stewardship and Science Directorate provides Service-wide leadership in the understanding and management of geologic resources, processes, and energy and mineral development activities. GRD created the Geoscientists-in-the-Parks (GIP) and Mosaics in Science Internship Programs.
NPS Youth Programs Division
The Youth Programs Division engages youth in various National Park Service programs to develop a life-long commitment to support our national parks, and protect our natural environment and cultural heritage.
Mosaics in Science Internship Program
The Mosaics in Science Program is administered by the National Park Service, in partnership with Environment for the Americas and Greening Youth Foundation, to encourage diversity among those seeking a career in a STEM (Science, Technology, Engineering, and Math) fields within the National Park System.
The National Parks | America's Best Idea
A six-episode series presented by PBS that tells the story of people from every background, who were willing to devote themselves to saving some precious portion of the land they loved, and in doing so reminded their fellow citizens of the full meaning of democracy.
Stay Connected!
NPS Geoscientists-in-the-Parks Facebook page
Facebook page for the NPS GIP Program
NPS Youth Programs Facebook page
Facebook page for the NPS Youth Programs
NPS Student Employee Network Facebook page
Facebook page for the Student Employee Network