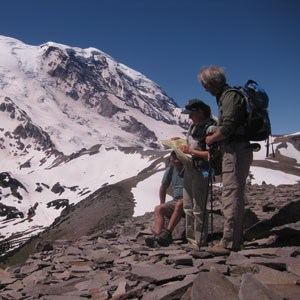 The participant and supervisor/mentor should address the following questions well in advance of the start of the internship and the participant's arrival at the park.
If yes:
What are the start and end dates of the internship?
What are the work hours and work days?
Where should the intern report on the first day?
Who should the intern report to?
What are the working conditions?

Office and/or outdoors?
Will the intern need to wear a uniform? If so, does the intern need to acquire the uniform prior to arrival at the park?
What equipment does the intern need to bring and what will be supplied by the park?

Will housing be provided?
If yes:

Have directions been provided?
When and where should keys be picked up?
What type of housing is provided (apartment/trailer/dorm)?
How many roommates will be sharing the housing with the participant?
What items are provided and what items does the participant need to bring (linens, pots/pans, etc.)?

If no:

Has assistance been provided to help the participant find housing?
Search newspapers and Craig's list
Are any park staff, seasonals, or other interns in need of a roommate?
7. What is the sick leave and vacation policy?