Over the last 100 years, the National Park Service has grown to include 409 units who share stories of sacrifice, struggle, and success. It is now possible for visitors to connect with these parks via social media, mobile apps, and informational web pages. Visitors can learn through many different digital paths how to plan their trip; how to research facts about the parks; or even other what visitors love about a particular park. When we think of a digital experience, all too often what comes to mind is someone constantly connected to an electronic device, perhaps missing the beauty or the important stories of the physical park. While this may be true in some cases, there are many times that visitors don't even realize that the National Park Service is utilizing digital tools to get the job done. 
For example, the signatures of our founding fathers Stephen T. Mather and Horace M. Albright, were created as facsimile signature stamps. The photos were taken straight on then reversed for easy reading. Were it not for our ability today to digitize these images and post them online, a valuable part of our national history would be forgotten. In fact, the only people that would actually have access to these images would be those few that could venture to Harpers Ferry Center for Media Design in West Virginia to see them.

When we refer to "digital" in the National Park Service, it can mean many different tools to be used for many different purposes. Digital tools in the form of mobile apps or websites can give visitors the ability to learn when the
geysers may erupt
at
Yellowstone
. With digital tools, visitors can receive park notifications on their mobile phones such as safety tips or
map
directions. Digital tools can also enable visitors to create a virtual postcard to be shared on social media that highlights their national park experience.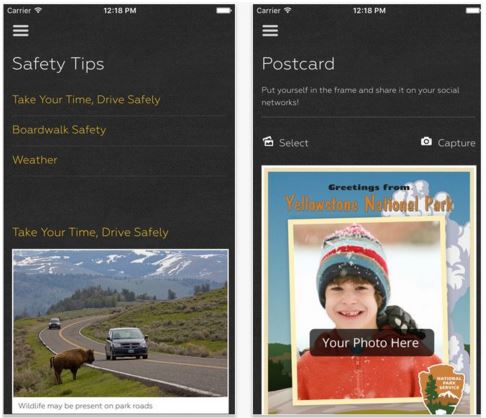 Digital tools can also support visitors that are
differently abled
to experience our national parks in ways that meet their individual needs. With the use of their smartphones or an assisted listening pen, visitors that may be visually impaired can hear the information from the waysides about the totem poles at
Sitka National Historical Park
 on the trail. Audio descriptions allow visually impaired visitors to experience the exhibits in our visitor centers, while
assistive
listening kits allow rangers to give their talks to visitors that may have difficulties hearing.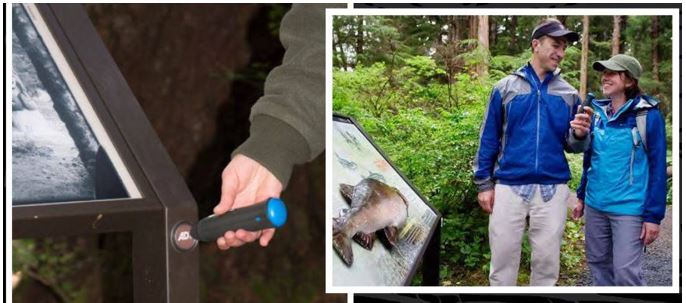 Another area of focus for digital initiatives within the National Park Service is in educating our next generation of national park visitors and leaders. There is a website that supports the
Every Kid in a Park
program of getting kids into federal lands and waterways. There is also our
National Education Portal
which provides educators with structured lesson plans by subject and grade level. There is even have a Junior Ranger
mobile app
specifically designed for younger children with interactive activities for them to explore: ring the Liberty Bell, sign their own Declaration of Independence, create their own portrait, print on Benjamin Franklin's press, and create their own seal.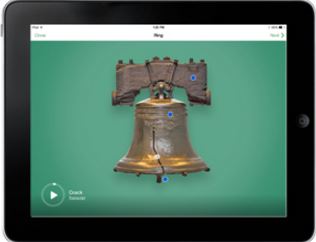 As we observe the centennial year of the National Park Service, we have quite a bit to celebrate. Thanks to the use of digital tools in the service, we can preserve our national history, while recording our present experiences in the park, and sharing all of this with future generations.