It's summer and this usually means vacations, get togethers and sharing. Often times we share photos of where we have been: sights we have seen and people we have shared time. In this current digital age, it's incredibly easy to share photos or videos. All it takes is a simple swipe of the screen.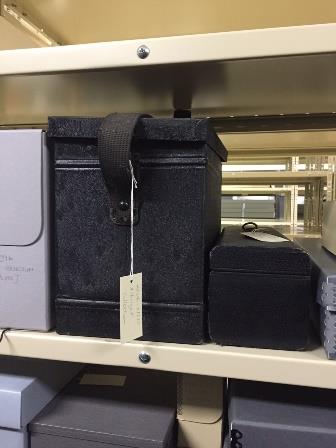 Albright's lantern slide projector in the NPS collection
As we know now, the National Park Service was established thanks to these efforts. Through its early years, the agency matured and so too did the use of technology. Rangers began using cameras in the field to capture images of park life and events. In some cases, the use of these images documented the importance of new lands to be protected, an idea our founding fathers had no idea would take hold so well.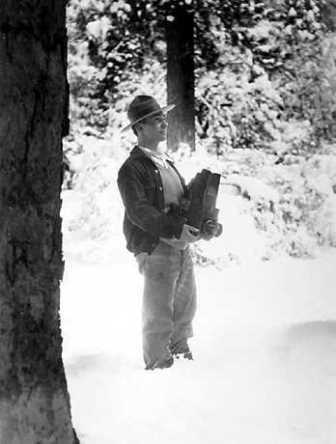 Historic image of George Wright standing in a snowdrift at 
Yosemite
 in 1929
As time has passed, video recordings have been added to the creative capturing of life in our parks. Now we can not only share our park pictures, but our live-action park experiences as well. For the parks, this has meant a new way of sharing the stories of our parks and those people that have had a connection to them. As the years have passed, these images were often reused in park exhibits and films as an introduction at the visitor centers.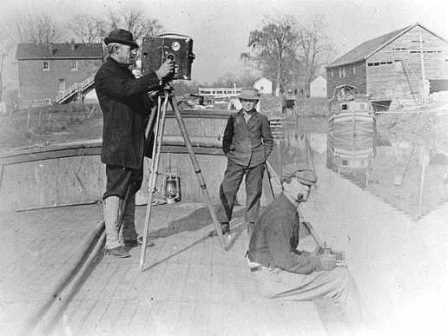 Today the use of mobile devices give the opportunity to all of us to take a photo or a video. It is not just the domain of professionals, but all who visit our parks. We can upload media in a matter of moments and share it with everyone in our social network or even link back to the physical place it was taken. All of these ways of capturing and sharing images allows us to feel connected to not only our loved ones, but to the places they have been as well.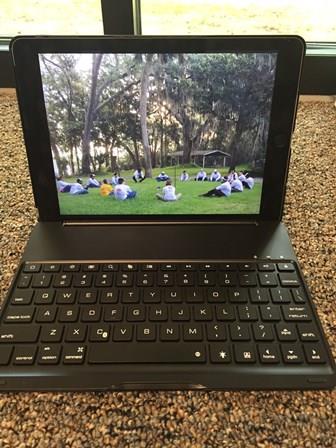 It's difficult to say how how far the parks would have come without those first images collected by pioneers Mather and Albright. It is with the use of these artifacts that Congress was persuaded for the need for the National Park Service. It is interesting to know that not only are these first glass slide images still a part of the 
NPS History
 Archives, but those that were later specially commissioned for NPS use are housed in the NPS 
Commissioned Art Collection
, but that is a story for another time...