Typically when people consider engagement innovations, what first may come to mind are today's digital tools, which can include websites, content databases, social media, mobile phone apps, or sound and video presented in physical environments (e.g., exhibits). But it is important to remember that the engagement innovations of today have been an outgrowth of almost 100 years of NPS change. Some would contend that these innovations began with the campfire evening programs
in the early part of the 20th century in Yellowstone and Yosemite National Parks.
The use of fire as a tool which helped to focus discussion and inspire shared storytelling, was a powerful innovation. Prior to this, in the earliest days of national parks, visitors had to take a more independent exploration of parks. Instead campfire evening programs brought people to the parks and were important interpretation and education experiences for so many visitors.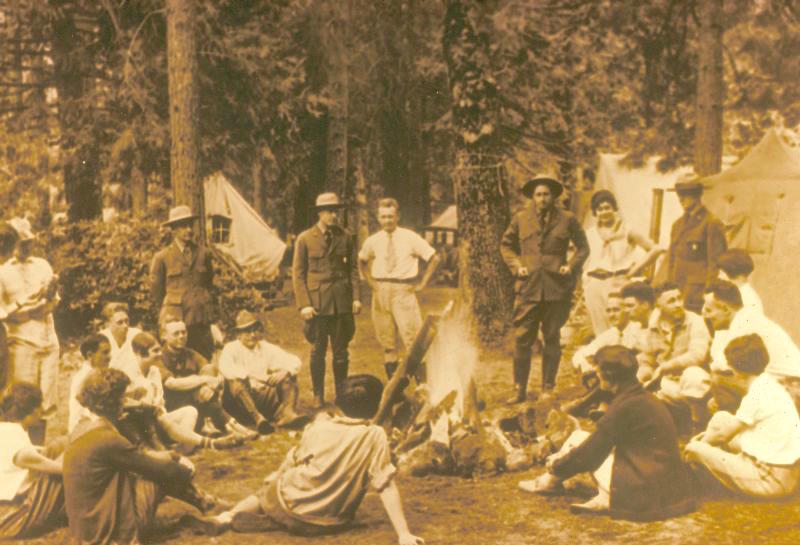 Bryce Canyon National Park, 1913. NPS Photo
The next great engagement innovation in national parks, many would say was the car. Again this innovation changed the way visitors engaged in park experiences, with roads to parks and in parks built in the 1920s to increase visitorship, in sheer numbers, and in diversity. Stephen T. Mather, the first National Park Service Director strongly embraced this innovation. He explained, "How people get to and move through the parks affects the quality of their experiences…"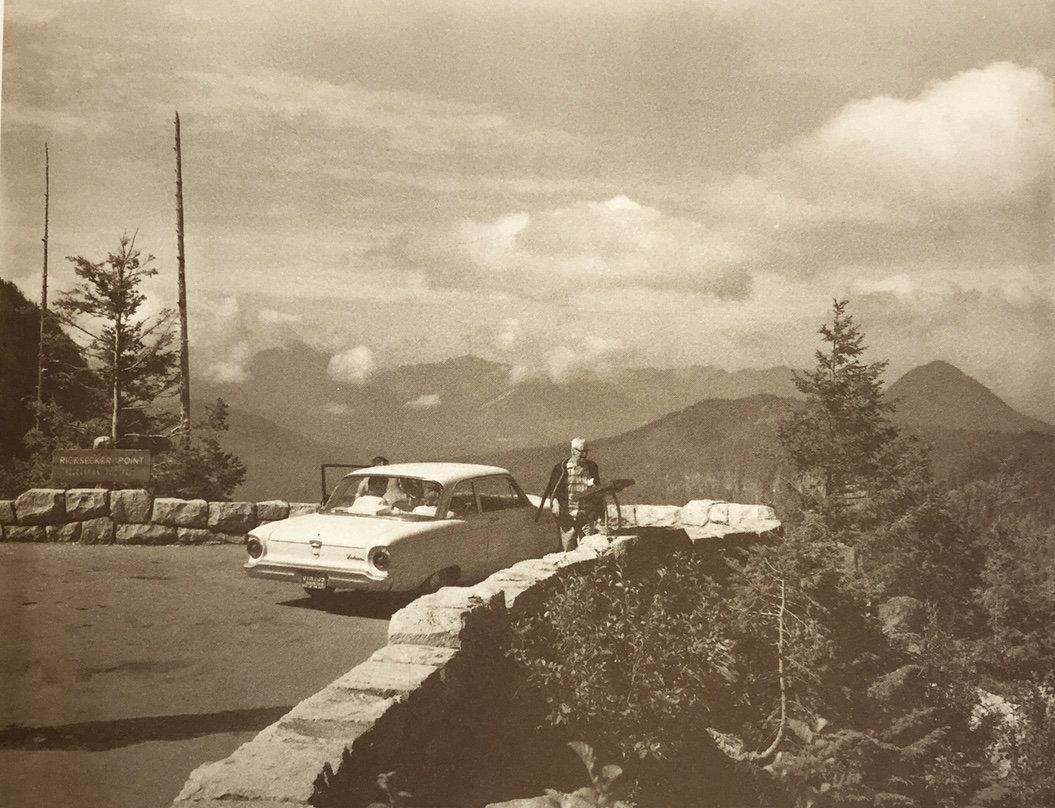 Mount Rainier National Park, 1960. NPS Photo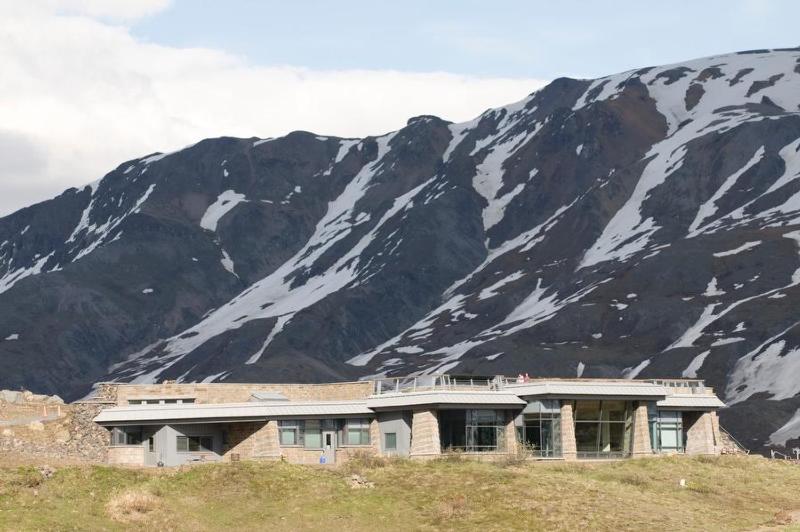 Denali National Park, Eielson Visitor Center, 2013. NPS Photo
By the 1960s, visitor-activated lights on maps, voices through handheld phones, automated movie and slide programs were becoming more common in national park visitor centers. In more recent years, these innovations would be replaced with digital kiosks, touch-sensitive screens, in-park apps, anytime/anyplace social media, and website information on nps.gov. Today engagement innovations are making use of a
variety of digital tools and an abundance of content
which are
amplifying
NPS stories,
increasing access
to national park information, and changing what it means for the NPS workforce to
interact
with the American public.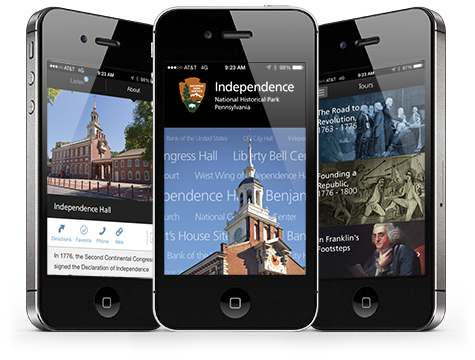 From campfires, to cars, visitor centers, and today's digital engagement innovations-- all have offered new paths for motivating people from around the world to visit national parks, and learn more about the stories they tell and preserve. I can promise you one thing-- these critical lessons of the past will not be forgotten as we forge ahead to our digital future.