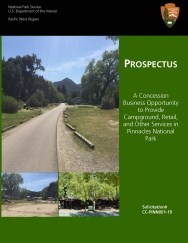 Solicitation for proposals for a new Concession Contract to provide campground, retail, and other services within Pinnacles National Park
The National Park Service (NPS) issues a prospectus under the terms described in the prospectus. The term of the new concession contract will be for 10 years.
This solicitation is closed.