Glen Canyon National Recreation Area Issues RFEI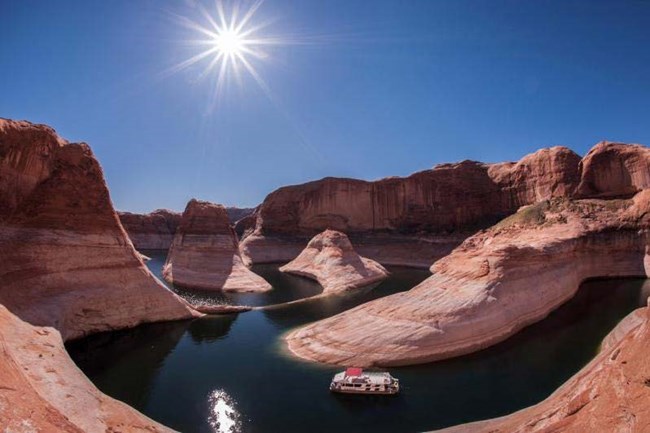 The National Park Service (NPS) issues a Request for Expressions of Interest (RFEI) concerning a business opportunity to provide fuel, retail, RV sites and campground services while expanding opportunities for park visitors to enjoy a variety of land-based recreational activities in the surrounding area within Glen Canyon National Recreation Area. This request for expressions of interest does not commit the Government to contract for any supply or service, however it is the intention of the NPS to issue a non-competitive temporary contract to operate the services described in Draft Contract TC-GLCA006-18 beginning November 1, 2018 and expiring on October 31, 2021.
Glen Canyon National Recreation Area, located at the center of the Colorado Plateau, provides for public enjoyment through diverse land- and water-based recreational opportunities, and protects scenic, scientific, natural, and cultural resources on Lake Powell, the Colorado River, its tributaries, and surrounding lands. Hite is the only place for 127 miles between Hanksville and Blanding, Utah for travelers on UT State Hwy 95 to get gas and sundry items.
The NPS asks interested parties to provide expressions of interest regarding the proposed business opportunity no later than July 17, 2018 via email to Jennifer Parker, Chief of Concessions, Intermountain Region.

Learn more about Glen Canyon National Recreation Area.
Read the details about the RFEI.
Refer to the FedBizOpps notice.
Last updated: August 10, 2018