New Projects (2018-2020)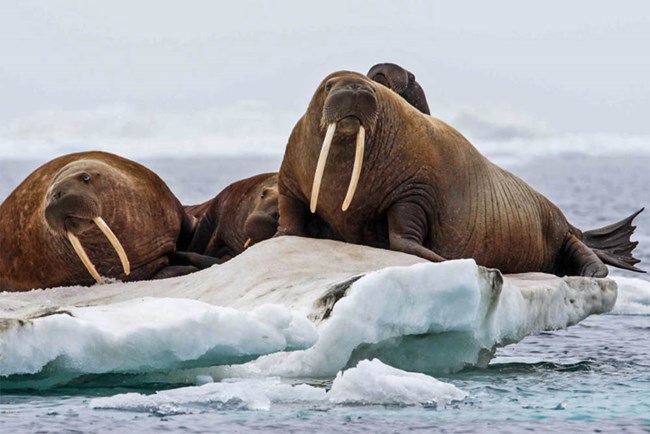 1. Bridging the Bering: Using Data to Link Culture and Information
Partner: Aleut International Association
Contact: Dr. Liza Mack
Duration: 3 Years (2018-2020)

Maps and other images can convey complexity and interrelationships in ways that simple text or charts cannot. This project will map subsistence use areas on the Russian side of the Bering Sea and synthesize it with existing information across Aleutian Alaskan and Russian coastal communities. Data will document the extent, timing, and importance of cultural practices, such as individual use areas for fish, marine mammals, and seabirds, as well as habitats that are important for breeding or foraging by subsistence species, and sacred grounds. Goals are to help preserve culture, to promote local engagement in resource management, and to improve conservation, sustainability, and knowledge of the Bering Sea's natural and cultural resources.

Russian Component: Data collection and mapping will occur in Kanchalan, Nikolskoye, or Tymlat, Russia and will complement data currently being gathered in the U.S. Aleutians and Bering Sea areas. A workshop will include Russian indigenous knowledge holders who will offer their insights on synthesizing subsistence use information. All products will be translated into Russian. This project will facilitate increased communication with the Aleut International Association's Russian board members and, in turn, the community of Nikolskoye. The project will also build and reaffirm the connections with the Aleut and Russian people who occupy the Western coast of the Bering Sea.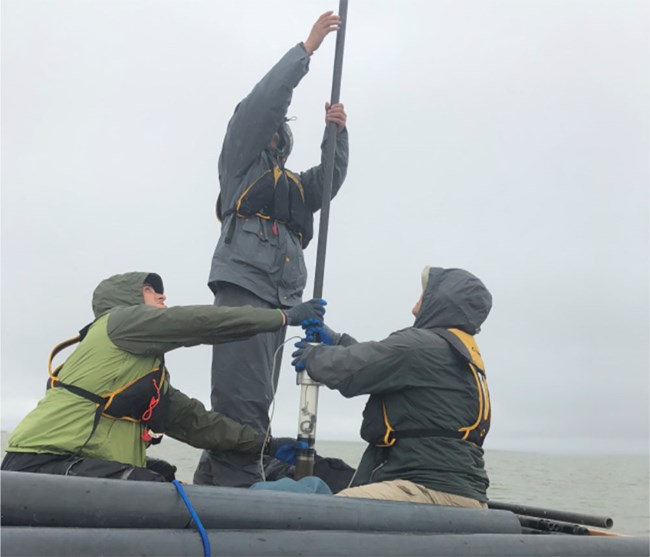 2. Tracing the Ice Age Beringian Standstill Hypothesis Using Microfossils and Lipid Biomarkers in Exceptionally Long Sedimentary Records from Seward Peninsula, Alaska.
Partner: Brown University
Contact: Dr. Yongsong Huang
Duration: 3 Years (2018-2020)

The "Standstill Hypothesis" theorizes that "Ancient Beringians" lived in isolation on the east Beringian Arctic steppe-tundra during the last glacial maximum (LGM, 36,000 – 12,000 years ago) and are the sole ancestral population of all Native Americans. This hypothesis will be tested by looking at a wide array of biomarkers of Pleistocene humans, fauna, flora, pollen, charcoal, and fire-related chemical markers in the sediment cores of two volcanic lakes in Bering Land Bridge National Preserve. The project will also reconstruct past climates and fire history to test the idea that Ancient Beringians used fire for hunting, heating, and cooking during the LGM.

Russian Component: One of the primary cooperators, Dr. Bathsheba Demuth, is an environmental historian with extensive expertise on Russian subsistence and indigenous peoples. Researchers will present findings at a public lecture at the Chukotskii Okruzhnoi Draevedcheskii Muzei in Anadyr, Russia. The trip will be organized by Dr. Demuth in coordination with Anadyr scholars. The researchers' visit will help to address the lack of access to cutting-edge research about Chukotka by presenting study results in a Russian-language display at the Anadyr museum. An English-language version of the display will be developed for NPS's Arctic parks visitor centers in Nome and Kotzebue.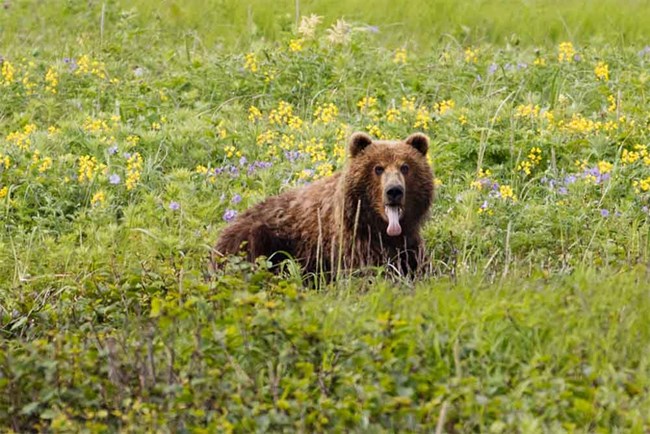 3. North Pacific Stepping Stones: Past, Present, and Future Linkages between the Floras of Kamchatka, the Aleutian Islands and Alaska.
Partner: Western Washington University
Contact: Dr. Eric DeChaine
Duration: 3 Years (2018-2020)

The Beringia Region is an ancestral homeland and an important connection linking the Asian and North American continents. Through time and changes in climate and sea level, the land bridge that once occurred became a series of peninsulas and islands, isolating or limiting movement or range shifts in many of the distinct flora and fauna of the region. This project will document the distribution and diversity of plants and their population genetic variation across the Aleutian Archipelago. Additional goals are to test the biogeographic hypotheses concerning the formation of the flora, and to predict future distributions of plants, including those that are rare, endemic, and of ethnobotanical importance to the indigenous peoples.

Russian Component: This project focuses on the floristic connection between Asia and North America via the Aleutian Islands. Much of the fieldwork will occur in Russia, including Kamchatka and the Commander Islands. Dr. DeChaine has developed a strong collaboration with Russian colleagues, and four Russian plant scientists will be part of this effort (Drs. Olga Mochalova, Marina Olanova, Elena Andriyanova, and Valentin Yakubov). Students from both Russia and the U.S. will participate in the project, including in a field course on Adak in 2020. All data and research results will be published in English and Russian.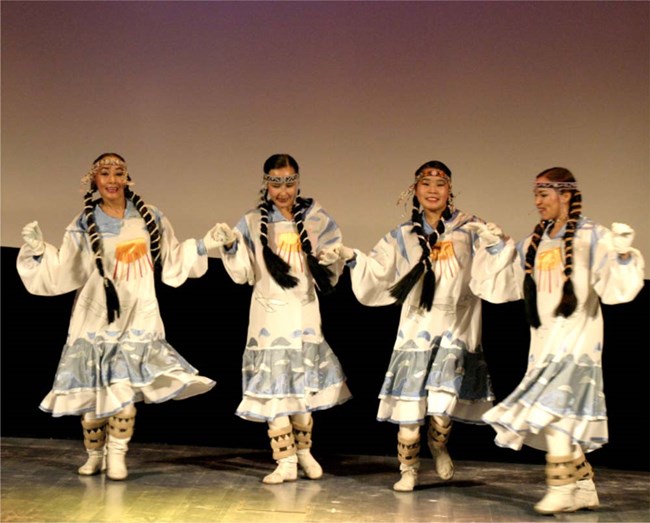 4. Communicating the Unique Resources and Cultural Traditions of Beringia to a Global Audience
Partners: Found Sound Nation and the Alaska Native Heritage Center
Contact: Elena Moon Park
Duration: 2 Years (2018-2019)

Humans respond to and learn from a variety of communication modes. This unique project will bring together local artists, musicians, scientists, and storytellers from Alaska's Seward Peninsula with other artists, musicians, producers, and filmmakers in the U.S. and Russia to create socially and ecologically informed art (e.g., film, songs, live performance, oral history). The purpose of this interwoven suite of artworks is to (1) examine the history and future of the region's natural resources, (2) preserve and amplify cultural traditions and practices of the region, and (3) broadcast the region's unique and international significance to a global audience. The works will be presented online and in a number of live performances.

Russian Component: This project includes a team of three Russian musicians from Siberia and Tatarstan. The team will join Found Sound in Russia to record collaborations with traditional Russian musicians. The output of the work (performances, installations, and films) will be displayed and performed at Russian cultural institutions in Irkutsk, Kazan, and Moscow. Team members include
Alexander Arkhincheev (a renowned throat singer and mohin huur, "horsehead fiddle" player from Irkutsk).

Mitya Burmistrov (a producer, sound collector, and performer from Kazan)

Daryana Antipova (a Krasnoyarsk-based drummer, vocalist, and journalist).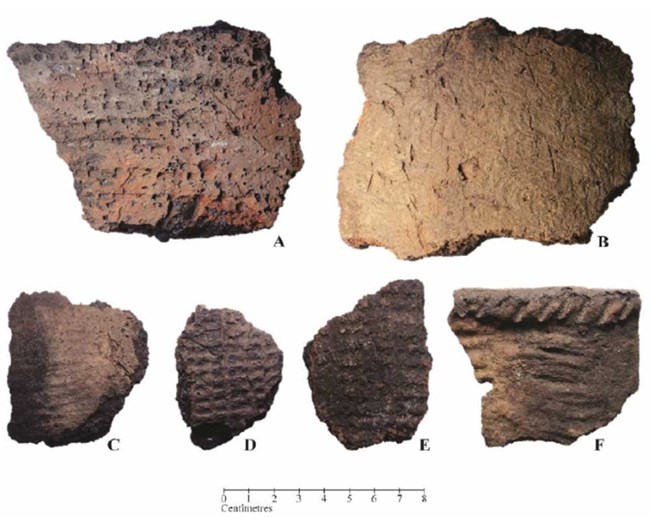 5. Past Beringian Cultural Exchange and Interaction: A Study of Ceramic Technology
Partner: Portland State University
Contact: Dr. Shelby Anderson
Duration: 3 Years (2018-2020)

The styles and materials people use in art and in their everyday lives can reflect knowledge and cultural practices that date back millennia. As people come together for trade and other community interactions, they pass along new ideas. This project will test the hypothesis that Beringian people sustained extensive and expansive interaction networks across the region over the last 2,500 years despite significant cultural and ecological change during this time period by looking at ceramic remains. Techniques will use (1) ceramic technological analysis to examine similarities and differences from various areas, (2) geochemical and petrographic sourcing of ceramics, and (3) radiocarbon dating of several important but poorly dated sites.

Russian Component: A key objective is to collaborate with Russian colleagues to compare and share knowledge about Beringian ceramics and past interaction networks. Ceramic technology likely has its origins in earlier Russian Far East traditions that spread to the Chukotka Peninsula and Magadan region by 5,000 years ago. Dr. Anderson will collaborate with Dr. Ponkratova and Dr. Zhushchikhovskaya to write a synthetic paper about Beringian ceramic technology; the paper will include information about Paleoeskimo pottery from Cape Dezhneva, Russia, that has never been published in English, as well as data from Dr. Ponkratova's work in Magadan and Chukotka. In addition, Drs. Anderson and Ponkratova will co-author ceramic research on the Russian Ushki site, which has a very deep history, stretching back as early as 13,000 years ago.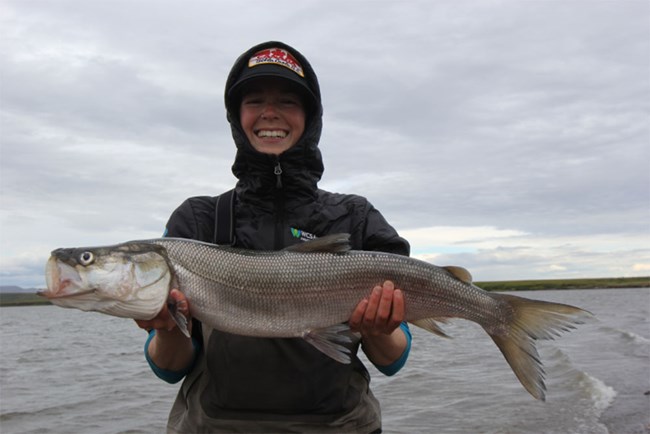 6. Promoting Coastal Resilience through a Shared Understanding of Subsistence Fisheries in the Chukotka and Alaska Arctic
Partner: Wildlife Conservation Society
Contact: Carrie Haddad
Duration: 3 Years (2018-2020)

Coastal areas in the U.S. and Russia on both sides of the Bering Strait support active subsistence communities that depend on healthy ecosystems. This project will document and synthesize information on key fish species to provide baseline information for communities and will build a transboundary network of coastal fishery experts. The knowledge and capacity is critical for communities to prepare for potential marine incidents amidst rapidly expanding vessel traffic and economic development in the region. Population and genetic information provided by this research will support subsistence opportunities that lagoons provide to fishermen and marine mammal hunters and will help improve the ability of fishery managers to accomplish bilateral conservation objectives in coastal areas of the Chukchi Sea.

Russian Component: The Wildlife Conservation Society will host a workshop in Ternei, Russia, to increase the diversity of Russian partners involved in the second year of fieldwork. Key fieldwork will occur in Russia and will include a team of Russian scientists, leveraging the analogous data on the Alaskan coast. A bilateral team will produce a scientific manuscript to be finalized in both Russian and English.
For more information, contact Peter Neitlich, Shared Beringian Heritage Program Project Manager (peter_neitlich@nps.gov) or Leigh Welling, Associate Regional Director (leigh_welling@nps.gov).
Last updated: April 15, 2019