Battlefield Preservation Planning Grants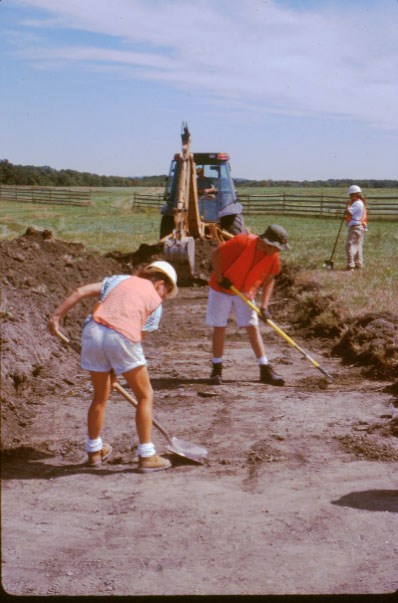 Apply for a 2021 Battlefield Preservation Planning Grant!

The National Park Service is now accepting applications for projects that relate to planning, interpreting, and protecting historic battlefields and sites associated with armed conflict on American soil. All application materials are available here on grants.gov. Applications are due February 12, 2021. State, local, and tribal governments, other public entities, educational institutions, and nonprofit organizations are eligible to apply. Typical awards range from $30,000-$150,000 and do not require matching funds.
To learn more about this year's competition, view slides from our fall webinar series:
Questions? Talk to a grant specialist during office hours:
Our staff will be ready to talk through your questions about eligiblity, what can and cannot be funded, how to apply, and to discuss your ideas for potential projects. Schedule your call to ensure availability by emailing abpp@nps.gov, or just call during these hours, no appointment required. Please contact us at abpp@nps.gov to find other times to talk.
Wednesdays, 11 AM - 5 PM Eastern time: December 16, January 13, and February 3, at (202) 513-7126
Fridays, 9 AM - 3 PM Eastern time: December 11, January 15, and February 5, at (202) 354-2035
What We Fund
Battlefield preservation planning grants can help preserve any battlefield or associated site on American soil. Since 1990, grant recipients have helped protect and enhance more than 100 battlefields with more than 600 funded projects in 42 states and territories.

Place-Based Projects:
Eligible projects must focus on planning, interpreting, and protecting battlefields and other sites associated with armed conflicts that shaped the growth and development of the United States. "Armed conflicts" are defined as periods of collective violence that are characterized by specific events and bounded in time (e.g. Battle of Harlem Heights, "the Pequot War," or "the Sand Creek massacre"), rather than broad cross-cutting themes throughout American history (e.g. "violence against Indigenous peoples").

In addition to battlefields and sites of collective violence, projects may focus preservation efforts on "associated sites" under one of the following themes:
Military: sites directly associated with military forces on land or sea

Government, Law, Politics, and Diplomacy: sites associated with decision-making, policy creation, political process, and diplomatic relations during periods of armed conflict

Intellectual History: sites associated with the publication or propagation of ideas and values that influenced the social, political, economic, and military actions and policies during periods of armed conflict

Economics of War: sites associated with economic activities that contributed to battle, fighting, or war efforts

Society: sites associated with home front, civilian conduct during periods of armed conflict

Transportation: Sites associated with moving people, goods, and information during periods of armed conflict
Preservation activities, including but not limited to:
Consultation and partnership building

Collections stewardship

Education

Historical documentation and nominations to historic registers

Exhibitions, media, and signage

Planning

Public programs and outreach

Survey and inventory

Terrestrial and underwater archeology
The ABPP Battlefield Preservation Planning Grants do not fund land acquisition or capital improvement projects. For more information on acquisition grants visit the Battlefield Land Acquisition Grants web page.

Timeline
The tentative timeline for the 2021 Battlefield Preservation Planning Grant cycle is:

Winter - Notice of Funding Opportunity posted on grants.gov and application period opens for at least 30 days
Spring - ABPP staff evaluate applications for completeness and eligibility, a panel ranks applications based on merit review, project activities and budgets are evaluated and may be adjusted with top applicants
Early summer - National Park Service selects and announces projects for award; funded projects begin

Contact
Please contact the ABPP if you have questions about this grant program. The ABPP encourages potential applicants to contact staff to discuss proposed projects before preparing an application.
Past Awards
2020 Grant Awards
2019 Grant Awards
2018 Grant Awards
2017 Grant Awards
2016 Grant Awards
2015 Grant Awards
2014 Grant Awards
2013 Grant Awards
2012 Grant Awards
2011 Grant Awards
2010 Grant Awards
2009 Grant Awards
2008 Grant Awards
2007 Grant Awards
2006 Grant Awards
2005 Grant Awards
2004 Grant Awards
2003 Grant Awards
2002 Grant Awards
Last updated: January 6, 2021