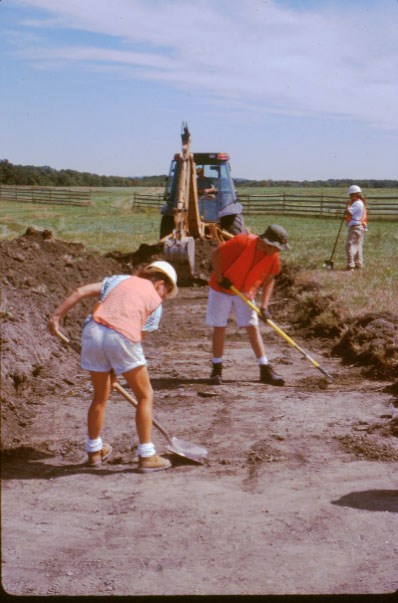 The 2019 Preservation Planning Grant cycle is now open!
The 2019 Notice of Funding opportunity is now available on grants.gov. All eligibility and application information, instructions, and materials can be found there. Applications are due April 8 via grants.gov.

Once a year, the ABPP invites proposals for battlefield preservation projects, which can take place at any battlefield or associated site on American soil. Since 1990, the ABPP and its partners have helped protect and enhance more than 100 battlefields by co-sponsoring over 600 projects in 42 states and territories. Individual project funding has ranged from $5,000 to more than $80,000; the average grant is $32,000. The ABPP does not require matching funds or in-kind services to these projects.

Current Awards:
2018 Grant Awards
Past Awards:
2017 Grant Awards
2016 Grant Awards
2015 Grant Awards
2014 Grant Awards
2013 Grant Awards
2012 Grant Awards
2011 Grant Awards
2010 Grant Awards
2009 Grant Awards
2008 Grant Awards
2007 Grant Awards
2006 Grant Awards
2005 Grant Awards
2004 Grant Awards
2003 Grant Awards
2002 Grant Awards
Grant Projects
The ABPP supports projects that lead to the protection of battlefield land and sites associated with battlefields. Eligible applicants include local, state, and Federal government entitites, Native American tribal governments, educational institutions, and private non-profit organizations.

Types of projects that these grants have funded include:

Site Identification and Documentation Projects
- Historical research
- Resource surveys and inventories
- Nominations to the National Register of Historic Places
- Cultural landscape reports
- GIS/GPS mapping

Planning and Consensus Building Projects
- Acquisition, strategic, and preservation plans
- Studies of land related to, or adjacent to, publicly owned and
protected battlefield lands
- Management, landscape, and stabilization plans
- Interpretation plans
- Preservation advocacy and consensus building within a community

Interpretation or Education Projects
- Brochures
- Interpretive programs
- Educational programs
- Sign development and design

The ABPP Battlefield Grants do not fund land acquisition or capital improvement projects. For more information on acquisition grants visit the
Battlefield Land Acquisition Grants web page
.

Timeline
The average ABPP Battlefield grant roughly follows the timeline below:

Winter - Notice of Funding Opportunity posted on
grants.gov
and application period opens for at least 60 days before applications are due
Spring - ABPP staff evaluate applicaitons for completeness and eligibility, merit review panel ranks applications, project activities and budgets are evaluated and may be adjusted with top applicants
Summer - National Park Service selects and announces projects for award
Early fall - funded projects begin
Contact
Please contact the
ABPP
if you have questions about this grant program. The ABPP encourages potential applicants to contact staff to discuss proposed projects before preparing an application.