Battlefield Land Acquisition Grant Program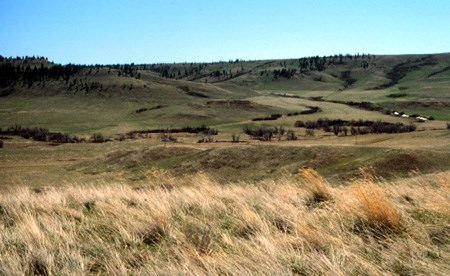 American Battlefield Protection Program (ABPP) Battlefield Land Acquisition Grants, authorized by 54 U.S.C. §308103 and 54 U.S.C. §200305, are available to help States and local communities acquire and preserve threatened battlefield land.

This grant program enables the permanent protection of historic battlefield lands through fee simple acquisition or through the purchase of an interest in the land through a preservation covenant. State or local government entities are eligible to apply, and nonprofit organizations often support the applicant agency in the battlefield preservation effort. The grants require a dollar-for-dollar non-Federal match. The ABPP administers Battlefield Land Acquisition Grants using funds appropriated from the Land and Water Conservation Fund.

To be eligible for acquisition, land must be at least 50% within the boundary of one of the 384 battlefields identified in the 1993 Report on the Nation's Civil War Battlefields, or one of the 677 battlefields identified in the 2007 Revolutionary War and War of 1812 Historic Preservation Study. Geospatial data for these boundaries can be downloaded here. The land must also be outside the boundaries of any National Park Service unit legislative boundary. Explore park boundaries online or download data here.

As our nation approaches the 250th anniversary of the Declaration of Independence in 2026, NPS ABPP encourages projects that promote and expand preservation as well as enhance our understanding of the origins of the United States. Special thematic priority will be given to applications that address the histories and legacies of those who experienced the armed conflicts that led to American independence at Revolutionary War battlefields and other related sites.

Battlefield Land Acquisition Grant applications are accepted on a rolling basis. The Notice of Funding Opportunity and application materials are available now on Grants.gov. The Notice outlines updated review criteria, required application documentation and Historic Preservation Act Section 106 process.

Please contact ABPP if you have questions or need additional information about eligibility.
Last updated: February 2, 2021