Battlefield Interpretation Grants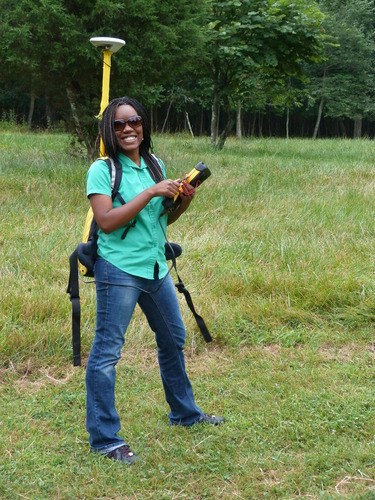 Applications are currently going through the merit review process. NPS ABPP anticipates announcing awards in late summer for projects starting in September. Please e-mail us with questions.
---
NPS invites applications for the new Battlefield Interpretation Grant program, created to fund "projects and programs that deploy technology to modernize battlefield interpretation and education" at eligible Revolutionary War, War of 1812, and Civil War battlefield sites (54 USC §3081). Applications are due May 5, 2021, via grants.gov.

For a quick overview, view slides (.pptx) from our webinar February 12, 2021, and read more below.
Eligibility
Eligible projects will focus on Revolutionary War, War of 1812, and Civil War battlefield sites eligible for assistance under the battlefield acquisition grant program established under 54 U.S.C. §308103(b) (i.e. sites listed in NPS ABPP's Battlefield Reports). States, local governments, Tribes, and nonprofit organizations (including institutions of higher education) may apply. Grants require a non-Federal cost share of at least 50%.
What We Fund
Two categories of grants are available for projects in different stages:
Scoping grants are available to fund early stages of project development, such as research and content creation, consultation with stakeholders, exploration of available technologies, audience research, and development of technical proposals. The federal share for these grants should range from $20,000-$50,000 and have a period of performance of 1-2 years.
Implementation grants are available to applicants who have completed interdisciplinary scoping prior to application and can provide draft content and design plans. The federal share for these grants should range from $50,000-$200,000 and have a period of performance of 2-3 years.
Projects can enhance education and interpretation both on and off the battlefield. Potential project types include but are not limited to:
Exhibitions and waysides
Digital and audiovisual media
Mobile experiences, e.g. games and visualizations
Documentation and modeling of historic places and objects
Community engagement using technology
Educational and interpretive programs using technology
Participatory research, transcription, and archiving
Planning, research, and design for any eligible activities ("scoping"), or production of projects for which detailed plans and content already exist ("implementation")
Successful projects should:
include expertise in content, interpretive and educational methods, and integration of technology at all stages of the project;
convene a project team with a diversity of perspectives and sources of knowledge (disciplinary, cultural, experiential, etc.) – to better understand and interpret the past, projects should not rely on a single subject matter expert;
incorporate recent and high-quality scholarship on the historical, social, and/or natural contexts of battlefields and associated sites;
undergo clear, collaborative, and comprehensive scoping with both subject matter specialists and technical specialists prior to technical production;
use technology in ways that foster effective communication with the intended audience(s) - projects may combine multiple forms of technology or traditional interpretive media, and grants may fund stakeholder consultation and audience research to ensure that appropriate platforms and technologies are selected;
ensure accessibility for people with disabilities (e.g. through subtitles and audio description of videos, or wheelchair-accessible exhibit areas), following Sections 504 and 508 of the Rehabilitation Act of 1973, and the Americans with Disabilities Act, as applicable (see https://www.ada.gov/cguide.htm);
define appropriate metrics and strategies for evaluating the project's effectiveness during and after implementation; and
plan for technological and institutional sustainability.
Last updated: May 14, 2021