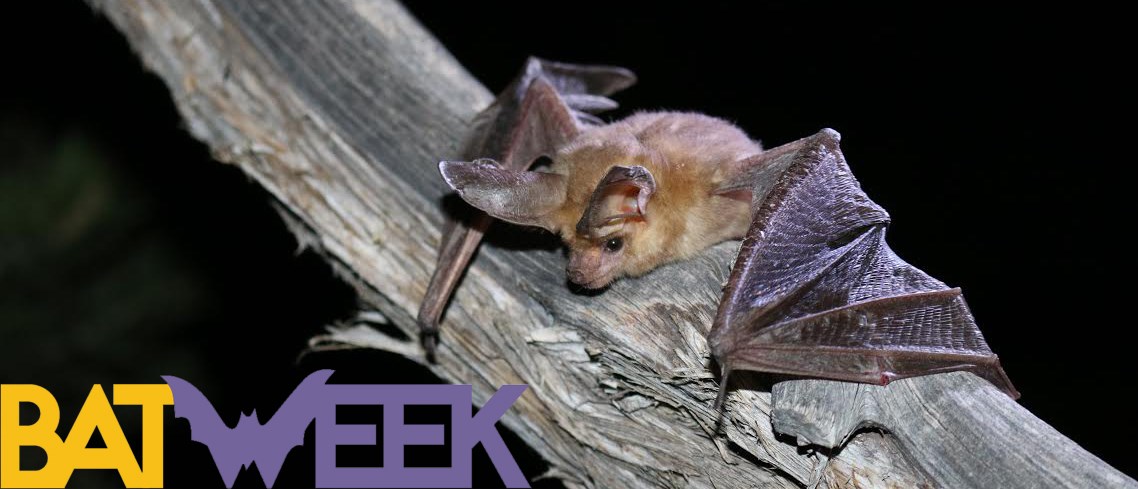 The 3rd Annual Bat Week is Oct. 24-31, 2016! Bat Week is an international celebration of the many wonders of bats. Bats play vital roles in ecosystems, but they face some major threats, like disease and habitat loss.
Everyone can help bats during Bat Week (and the rest of the year, too!).
1. Go to a national park during Bat Week and help identify plant species that harm the places where bats live. You'll need a mobile device, like a smartphone or tablet, and the iNaturalist* app. You can follow the project's species guide to find the invasive plant species in your area, and the Early Detection Rapid Response team will use the data we collect to keep these dangerous plant species from taking over bats' habitat.
2. Learn about bats and spread the word. On Facebook, Twitter, and Instagram, follow #BatWeek and learn cool facts about bats all over the world.
3. Get inspired by bats. Draw, sculpt, paint bats as part of the #BatWeekArt project. Use your favorite medium, whether it's colored pencils or charcoal, and submit your piece with the tag #BatWeekArt. Each day during Bat Week, entries will be featured on social media.
4. Find other events near you on batweek.org.
No matter how you celebrate Bat Week, thanks for taking the time to spread the word about bats!
---
*Paperwork Reduction and Privacy Act Statement: The National Park Service is authorized by 54 USC 100702 collect this information. This information will be collected by using iNaturalist during NPS citizen science events consisting of volunteer scientists, families, students, teachers, or community members. The purpose is to find and identify as many species of plants, animals, and other organisms as possible in National Parks so that their occurrences can be documented. The data will be used by the NPS to better understand which species occur on its lands and where those species occur. Response to this request is voluntary. No action may be taken against you for refusing to supply the information requested. The permanent data will be anonymous. An agency may not conduct or sponsor, and a person is not required to respond to, a collection of information unless it displays a currently valid OMB control number.
Burden Estimate: Public reporting burden is estimated to average 5 minutes per response. Direct comments regarding the burden estimate or any other aspect of this form to: Simon Kingston (970-225-3551);or Phadrea Ponds, NPS Information Collection Review Coordinator.
OMB Control Number: 1024-0275