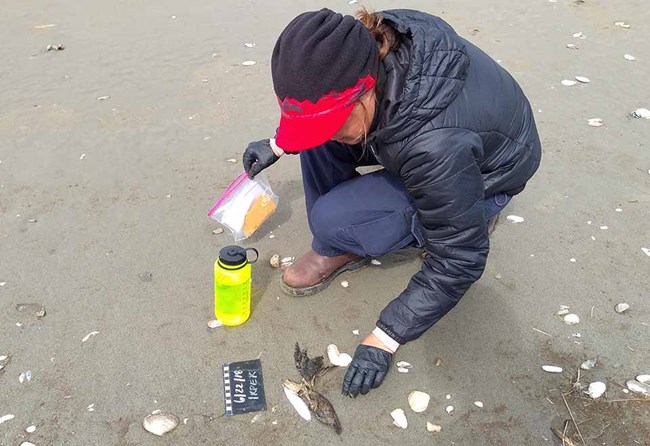 Wreck
is the term used for a massive bird die-off; it seems appropriate.
Although bird die-offs are not uncommon, in fact, El Ni
ñ
o years are often associated with seabird mortality events, Alaska has been experiencing seabired die-offs that are extreme. This year, 2018, is the third year in a row that we have experienced massive seabird die-offs.
Seabirds are good indicators of ocean ecosystem health. Recent mortality events are concerning in that they may be pointing to significant changes in marine ecosystems. Our northern oceans have been experiencing record-breaking, above-average sea surface temperatures. Seabirds eat cold water fish and zooplankton, which are both reliant on cold water. If the cold-water fishes have relocated because the ocean is too warm, or less zooplankton are produced in the warmer water, then the seabirds have a harder time finding enough food. In addition, cold water fish are fattier and provide more calories and nutrients for the birds, so even if they can find warm-water fish to eat, they may still have trouble meeting their calorie needs.
The dead birds appear to have died of starvation. Murres, for example, have a high metabolic rate and consume 10-30% of their total body weight every day. Changes to their food supply can impact basic functions such as flying, feather molt and weatherproofing, and thermal regulation. Seabird die-offs also impact the entire population because of the reduction in breeding adults and the low productivity rate (success of eggs becoming chicks and becoming adults). Some species have experienced reproductive failure because the females are not in good enough body condition to produce eggs.
The die-offs started with a massive event in the fall of 2015-spring of 2016 in the Gulf of Alaska. Last fall, 2017, to this summer (2018), we are seeing die-offs in the Bering and Chukchi seas.