National Park Access Pass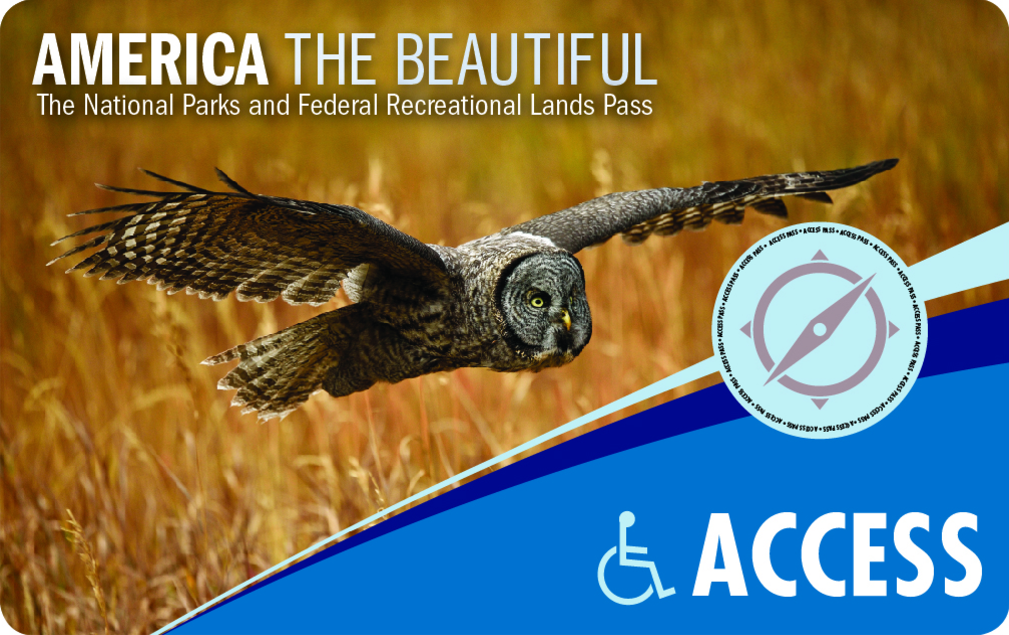 The Access Pass, part of the America the Beautiful – National Parks and Federal Recreational Lands Pass Series, is available free for US citizens or permanent residents with permanent disabilities. Applicants must provide documentation of permanent disability and residency or citizenship. The pass may be obtained in person at a federal recreation site or through the mail using an application form. (Note: While the pass itself is free, the cost of obtaining an Access Pass through the mail is $10 for processing the application.) Read more about the Access Pass, and other passes, below. Please note that passes are not available at all national parks; see a list of all federal recreation sites (PDF), including national parks, where the passes are issued.
---
U.S. citizens or permanent residents of the United States that have been medically determined to have a permanent disability (does not have to be a 100% disability) may get a free, lifetime pass that provides admittance to more than 2,000 recreation sites managed by five Federal agencies, including Lake Mead National Recreation Area. Access Passes are available online.
Required documentation: A copy of ID issued by an authorized U.S. agency such as your driver's license, passport or state-issued ID and documentation that proves permanent disability such as:
Statement by a licensed physician (Statement must include: that the individual has a PERMANENT disability, that it limits one or more aspects of their daily life, and the nature of those limitations.)

Document issued by Federal agency such as the Veteran's Administration, Social Security Disability Income or Supplemental Security Income

Document issued by a state agency such as a vocational rehabilitation agency
Last updated: May 24, 2021