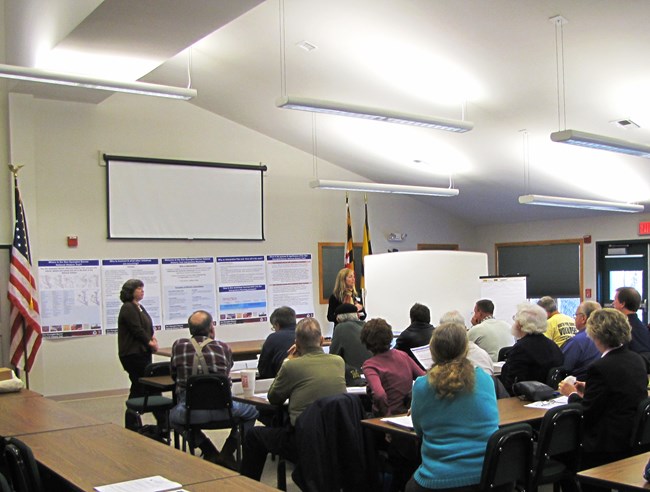 In November and December 2009, during eight workshops in Maryland, Alexandria, VA, and Washington, DC, Trail partners and stakeholders contributed information about War of 1812 stories and sites in their regions that have the potential to provide learning and recreational opportunities for visitors and residents.
Results of the Interpretive Planning Workshops
Information from these workshops, as well as prior studies and reports and the Trail legislation and feasibility study, led to the development of a draft plan, which was circulated for partner and public comment in August 2010, and finalized in January 2011.
View a summary report of the workshop series.

To read the minutes from a particular workshop, contact Fort McHenry National Monument and Historic Shrine.