Curricula
Defense of a Nation:  War of 1812 Teacher's Guide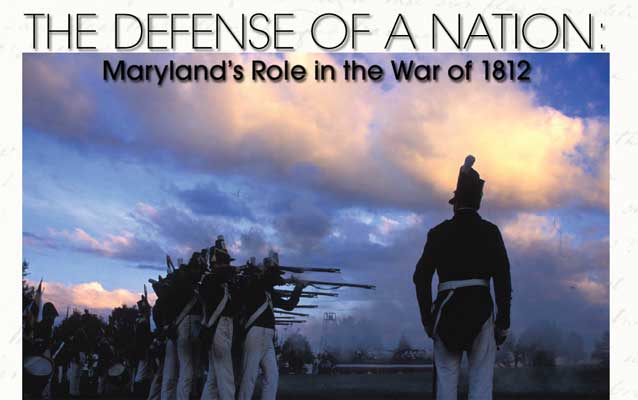 Section 1 (Pages 1-21) includes the causes for war and historical background, War of 1812-related vocabulary, and a timeline of significant events.
Section 2 (Pages 22-38) includes major figures associated with the war, such as Francis Scott Key, Commodore Joshua Barney, and President and Dolly Madison.
Section 3 (Pages 39-47) includes descriptions of major battles and maps illustrating naval and overland troop movements.
Section 4 (Pages 48-59) includes primary source worksheets, primary source examples, and tools for visual, auditory, and tactile/kinesthetic learners.
Section 5 (Pages 60-66) includes online resources, field trip suggestions, a bibliography, and acknowledgements.
The guide was developed by the City of Baltimore's War of 1812 Bicentennial Education Committee with the financial and production support of the American Flag Foundation, the Baltimore National Heritage Area, the National Park Service's Star-Spangled Banner National Historic Trail, the Friends of Fort McHenry, the Maryland Historical Society, and the Maryland Humanities Council.
Details
Subject:

African American History and Culture, Maritime History, Military and Wartime History, Naval History, U.S. First Ladies, U.S. Presidents, War of 1812

National/State Standards:

Government, Social Studies, Common Core Literacy Goals,

Keywords:

war of 1812, Star Fort, Star-Spangled Banner, Star-Spangled Banner Flag, National Anthem, Francis Scott Key, james madison, Dolley Madison, Mary Pickersgill, baltimore, Chesapeake Campaign

type:

Curricula
Last updated: February 26, 2015