Plants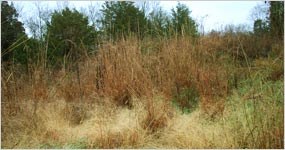 Besides being one of the main components of the numerous communities in the park, plants are one of the key features of the cultural landscapes at Stones River National Battlefield.
National Park Service employees and researchers continue to search the park for new plant species while monitioring the health of plant communities to ensure these valuable resources are preserved for future generations.
Search NPSpecies for vascular plants in Stones River National Battlefield.


Last updated: February 2, 2020