International Migratory Bird Day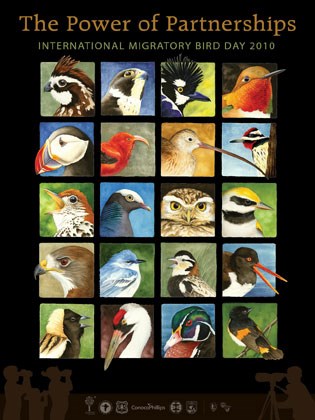 Saturday May 8, 2010
Join the National Park Service and the Highland Rim Chapter of the Tennessee Ornithological Society in a celebration of International Migratory Bird Day. We will meet in the Fortress Rosecrans Parking lot on Saturday, May 8 at 7 AM and 9 AM. From there, we will walk through Fortress Rosecrans finding and identifying migratory birds with the help of experts from the Tennessee Ornithological Society.
Each year, hundreds of thousands of people observe International Migratory Bird Day (IMBD). They gather in town squares, community centers, schools, parks, and refuges across the Western Hemisphere to learn more about wild birds, take action to conserve birds and their habitats, and simply have fun.
Migratory birds are some of the most beautiful, observable, and remarkable wildlife that share our world. Many know migratory birds as symbolic harbingers of spring and melodious songsters of the woods. Migratory birds are also an important economic resource, controlling insect pests and generating billions in recreational dollars.
Unfortunately, research has shown that many migratory bird species are in decline, facing a growing number of threats on their migration routes and in both their summer and winter habitats. Thus, International Migratory Bird Day, in addition to being a day to foster appreciation, is a call to action.
Last updated: April 14, 2015