Living as Property
Like many Civil War soldiers, William Holland left very few records about his life. What we know about him comes from his government pension file, which is enough to tell his story with some details.
By his own account, William Holland was born a slave near Haydensville, Todd County, Kentucky in the mid-1820s. Holland was unable to read or write, and like most slaves, had little or no formal schooling.
When he was an adult, he stood 5'3" tall, with dark eyes, a dark complexion and dark hair. Before the Civil War, Holland worked as a field hand for his owner, Benjamin Harlan of Maury Co., Tennessee.
When the Union army came through Tennessee, William Holland's life changed forever.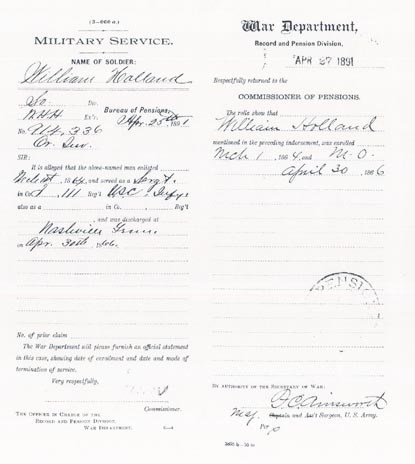 Last updated: February 2, 2020