What Can You Take Up to the Crown?
Crown Ticket reservations are FULL for the remainder of 2011. Reservations may be requested for Pedestal or Exterior Ground visits only.

Our goal is to provide visitors with a secure and enriching experience while preserving the Statue of Liberty for the generations to come. By following a few guidelines YOU help the National Park Service to fulfill its mission.
Crown Ticket Holders may enter with:
All other personal items including loose objects in pockets MUST be secured in a rental locker.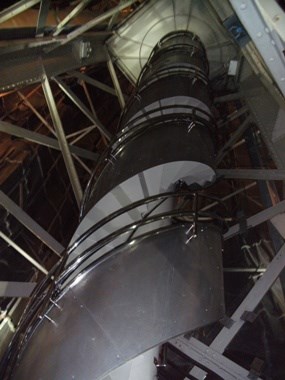 The National Park Service requires that an adult climb with anyone under eighteen years of age. Children must be at least 40 inches tall. The climb is strenuous. Visitors with health issues may not wish to make the climb. We suggest that you visit restrooms and drinking fountains on the balcony before beginning your climb.
Crown Ticket holders will visit outdoor lower promenades on the way down. Those who wish to visit the Liberty Museum, must look for the Crown Re Entry signs atop Fort Wood. A park ranger will provide you with directions to the museum. Please note that at busy times of the day, some Crown ticket holders may be asked to explore the Liberty museum first. Park Rangers will make the request in order to "space" visitors on the stairways at safe intervals.
Last updated: March 31, 2012