Free Mobile App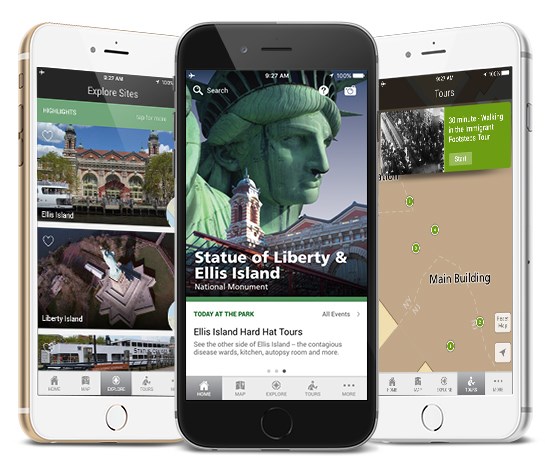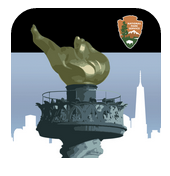 Download the App Now!
Explore the Statue of Liberty and the Ellis Island National Museum of Immigration!
The app provides easy access to your location on both islands and ferry departure points.

Uncover historic facts and images, and explore the available exhibits and highlights found on each island.

Utilize the tour section, including retracing the footsteps of immigrants on Ellis Island.
Email a virtual post card to your friends.
Get connected with other National Park sites and attractions found around New York Harbor, and much more!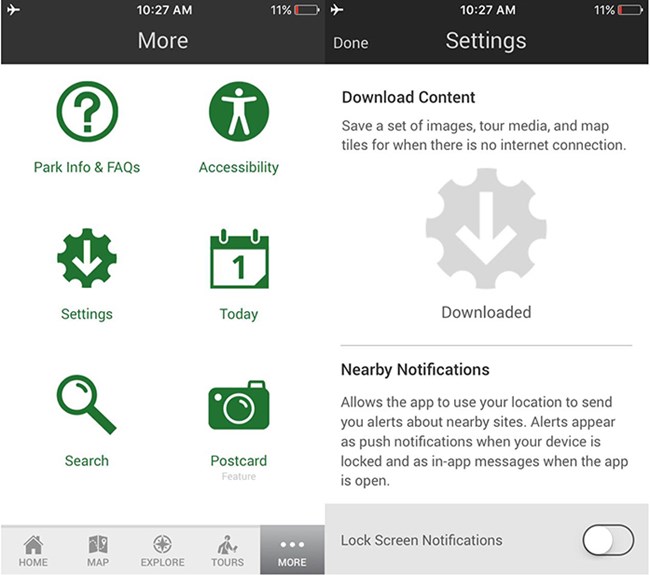 Make your smartphone smarter: Download content before your visit.
Cell phone coverage is limited on both islands of the park. Although not required, it is recommended that you download all of the content of the app in advance using Wi-Fi.
To download content:
Open the app to the main page.
In the lower right corner, click the tab that says "More."
Click the Settings icon
Click on the Download content button and make sure all content is loaded before leaving the screen.
Last updated: September 29, 2017