Accessibility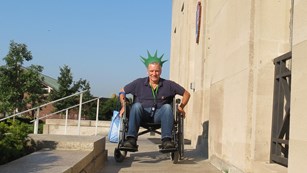 Physical Mobility on Liberty Island
Important information on physical mobility for a safe and enjoyable visit to the Statue of Liberty National Monument.
Deafness or Hearing Loss
Learn about deafness or hearing loss accessibility including our open-captioned film and literature options.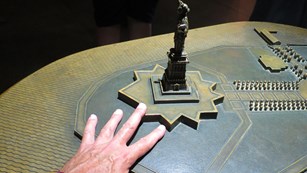 Blindness or Low Vision
We have a variety of options to ensure our visitors have a meaningful visit!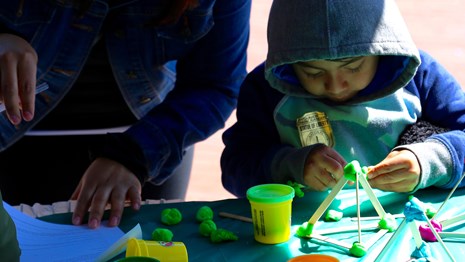 Cognitive Disabilities
You can learn all new and different ways to understand why the Statue of Liberty is important! Check it out!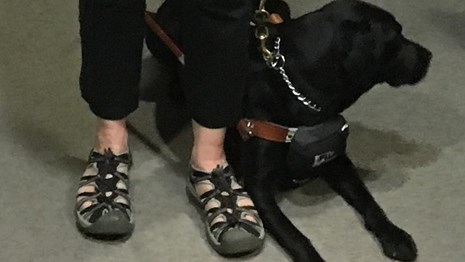 Service Animals
Getting around the park with your service animal safely.
Contact Us!
The Statue of Liberty National Monument is a 14-acre island park located in the Upper Bay of New York Harbor. The National Park Service aims to ensure all park facilities are accessible for our visitors. For all accessible information inquiries, please feel free to contact us here.
New Construction Projects
As of August 2017, there are several major construction projects including the erection of a brand new museum taking place on the island. We apologize for any inconvenience as we strive to update Liberty Island. Learn about our upcoming new museum!
New York Harbor Tidal Charts
When planning your trip to the Statue of Liberty National Monument and Ellis Island National Museum of Immigration, check the daily harbor tides for easier boarding onto the ferry. Daily tidal chart for New York Harbor.
Last updated: September 20, 2018