Field Trips
Visiting Liberty Island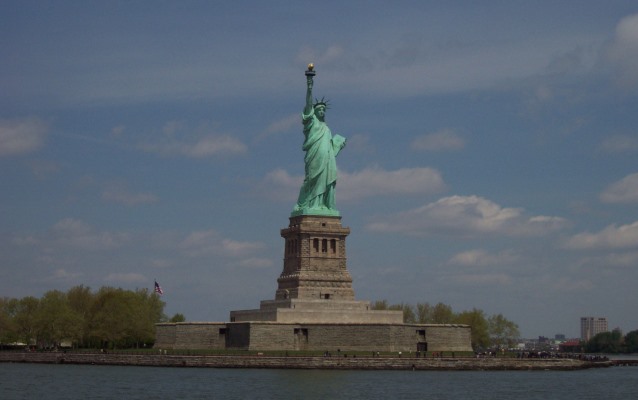 Description
Experience the Statue of Liberty on Liberty Island! Learn about her history and explore the Statue of Liberty's rich symbolism.
Bringing a class to the Statue of Liberty National Monument can be a fun, memorable, and educational experience. While there are no formal curriculum-based ranger-led education programs offered on Liberty Island, resources are available online for self-guided visits. See "Celebrating a Symbol" which includes curriculum-based lessons and self-guided tour options. Audio tours are available as well.
Ticketing Information
Please reference the Plan Your Visit section for ticketing options and directions. To schedule a visit for your school group, complete the request form, and Statue Cruises will send you an invoice. 
Museum Access
Access to the Statue of Liberty Museum is limited to those with a pedestal ticket. The "Celebrating a Symbol" program includes a self-guided tour for those with access, and another self-guided tour of the grounds for those without access inside.
Arrive Early
Be sure to arrive early at your departure point (either Battery Park in New York City or Liberty State Park in Jersey City,) in order to have sufficient time to pass through security. All visitors go through airport-style security to get on the ferry.
Chaperone Information
There must be one (1) chaperone for every ten (10) students. Chaperones need to remain with their students at all times during the visit.
Lunch Options
Students have the option to bring their own lunch, or purchase food from the on-site provider. Indoor eating space on Liberty Island is limited. A large uncovered outdoor patio is available all year.
Contact
Ellis Island Education Department
646-356-2180
Details
Subject:

Architecture, Art, History, Immigration

type:

Field Trips